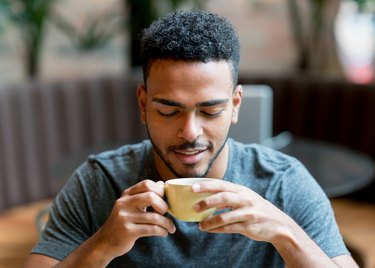 One day we hear that coffee is great for us, drink up — and the next, we're told to cut back or give it up altogether.
The truth lies somewhere in the middle: Moderate coffee drinking has health benefits if you tolerate it well, but for some, even a small amount can cause jitters or other problems.
If you like coffee and just want to cut back a bit, or if you need to eliminate it, often the advice is to drink tea instead. The problem is, if you love the dark, rich flavor of coffee, tea just may not do it for you. And decaf coffee still has a bit of caffeine, so it isn't a good option if you can't tolerate any at all.
Good news: There are several coffee alternatives on the market that mimic the beverage's full-bodied flavor but with zero caffeine. And a bonus: Many of them are made from herbs, adaptogens, roots and other health-boosting ingredients that help wake you up and feel more productive.
"It's perfectly fine to experiment with new options," says Lisa Moskovitz, RD, CDN. "Some of them have additional benefits found in the herbs they contain."
"However," she adds, "one thing you'll want to keep in mind is if you're taking any medications, some herbals can interact with prescription drugs. Always confirm with your prescribing physician before taking any new supplements, especially herbal supplements."
5 Healthy Caffeine-Free Coffee Alternatives to Try
1. Teeccino Dandelion Dark Roast Organic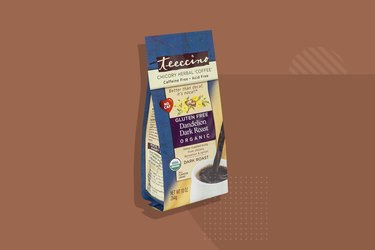 If you didn't know this wasn't coffee, you might think it was just a slightly odd brew.
Made with organic carob, organic chicory, organic dandelion, organic ramon seed and natural coffee flavor, it's prebiotic (thanks to the inulin in chicory root), caffeine- and acid-free — oh, and very rich.
You brew it the same way as coffee, so if the ritual is part of it for you, this one will satisfy you on that level as well.
Buy it: Amazon; Price: $37 for 3 10-oz bags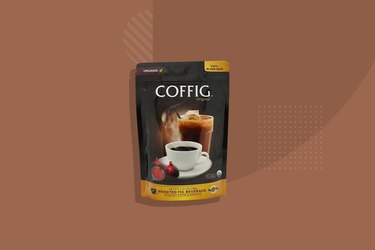 Made from just one ingredient — organic roasted figs — this drink is full-bodied and rich and completely caffeine-free. It has a pronounced fig flavor, so you definitely should only try it if you enjoy figs.
You can steep it in a cup and then strain, or make it in a French press.
Buy it: Amazon; Price: $12.75 for 3.52 oz (50 servings)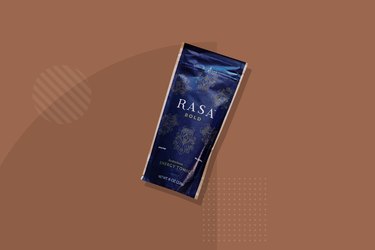 Thoughtfully made with nine adaptogenic herbs and mushrooms such as rhodiola, schisandra, shatavari and cordyceps, along with roasted burdock, chicory and dandelion, this is a potent brew designed to boost energy and focus without jitters.
It has a very earthy flavor — not exactly coffee-like, but definitely rich and bold. The aroma is very strong at first, but after a few sips, you'll get used to it. Make it in a French press, percolator, moka pot or espresso machine.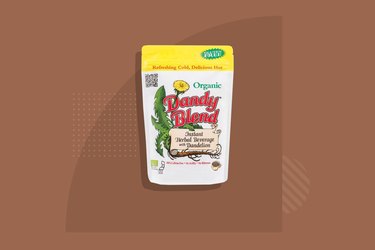 Considering that it has no coffee or coffee flavoring in it, Dandy Blend tastes remarkably like java. It isn't quite as full-bodied as coffee — think of it as a lighter, slightly sweeter instant coffee. But it definitely does the trick for a coffee craving.
It's caffeine-free and made from extracts of roasted barley, rye, chicory root and dandelion root. Though barley and rye have gluten, Dandy Blend is gluten-free because of its extraction process (read more about that here).
It's simple to make: Just add a spoonful to hot or cold water or milk.
Buy it: Amazon; Price: $10.79 per bag
5. Four Sigmatic Chaga Elixir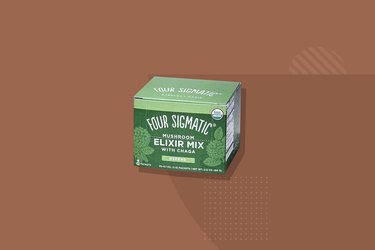 Four Sigmatic Chaga Elixir is made with adaptogenic chaga mushrooms, which have been used for centuries for everything from immunity to weight loss. This elixir is easy to brew (just add water) and combines chaga with eleuthero, an adaptogenic root.
Both field mint and rose hip extracts to balance the earthy flavor of the chaga. The result is a bold, rich, very satisfying beverage that scratches the coffee itch with no caffeine.
Buy it: Amazon; Price: $27.99 for 20 servings