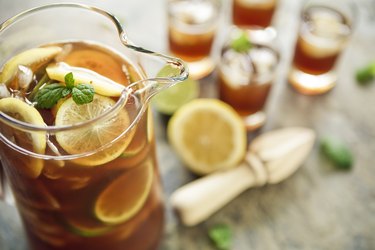 If you're keeping tabs on your hydration throughout the day, then you understand how important it is to have the appropriate container for whatever it is that you're sipping on.
Coffee? You need something that'll keep it hot and keep it from spilling; oh, and it has to fit nicely in your hand or actually fit in your car's cup holder. Homemade fruit water? You need a built-in infuser and a bottle that's easy to clean.
That's a tall order to fill, but that's why we rounded up the best drink containers that are top-rated on Amazon and recommended by me as a dietitian.
1. Ello Campy Vacuum Insulated Stainless Steel Travel Mug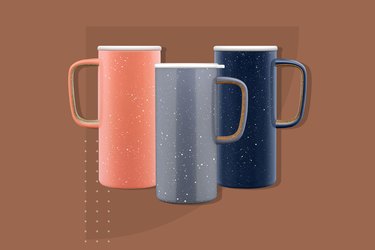 Morning coffee is a ritual for many of us, so it's important to get it right. Ello does with their Campy Vacuum Insulated Stainless Steel Travel Mug. It exudes that vintage camp vibe and is easy to drink from thanks to the wide, cork-lined handle.
More importantly, it functions without issue: Hot beverages are kept hot for up to 5 hours and cold beverages remain cold for 10 hours.
The mug is leak-proof, but refrain from throwing it in your commuter bag as the slide top could open when it bumps against other items in your bag.
2. Vadham Iced Tea Pitcher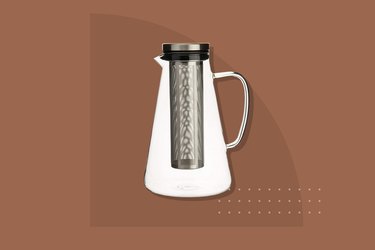 Making iced tea has never been easier: Simply fill the infuser with loose tea leaves and then pour boiling hot water into the pitcher. After the tea has steeped for three to five minutes, remove the infuser and place the pitcher in the fridge until it's chilled.
This all-in-one pitcher gets the job done. Made of borosilicate glass, it's built for taking a range of high and low temps, perfect for making iced tea.
3. Hiwater Glass Pitcher With Filtered Lid
If you find it hard to drink plain water, then you'll want to check out this pitcher ASAP. The stainless steel lid includes a filter so you can add fresh fruit to the pitcher, allowing the flavors to infuse the water without the pulp or any pieces of fruit actually making it into your drink.
The filtered lid also does a good job of keeping ice cubes in the pitcher, making this great for iced coffee and iced tea, too. The pitcher is dishwasher-safe, which makes for easy clean-up. Cleaning brush included, too.
4. Ello Beacon Vacuum Insulated Stainless Steel Tumbler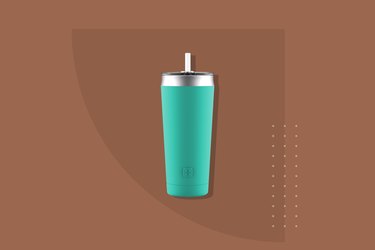 Whether you're drinking at home or on the go, you'll want this tumbler on hand. First, it's a 24-ounce container so you can fit up to four cups of water, a smoothie, ice tea, juice or whatever else.
If you want to enjoy a hot cup of coffee or tea, you can do that, too. The straw is removable and the opening on top is versatile, making it appropriate for both hot and cold beverages.
Hot liquids stay hot for up to 6 hours and cold beverages remain cold for up to 12 hours.
5. Privat BPA-Free Carafes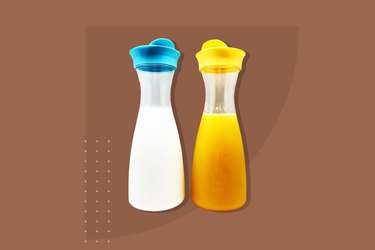 These carafes are made of BPA-free plastic and are perfect for holding different beverages like water, juice, milk and tea. They're light-weight and you don't have to worry about them breaking like you might with glass.
Each carafe has an easy-screw flip-top lid, making it easy for everyone — even kids — to use. They're also dishwasher-safe and are designed to fit perfectly in the fridge door — ideal for storing.