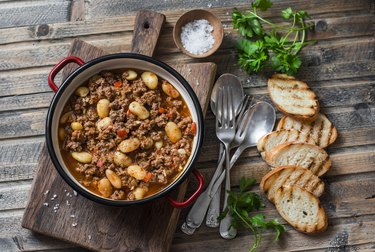 Sure, salsa is a superb dip for dunking tortilla chips, but this low-calorie condiment can also liven up lunch, dinner or even breakfast.
As long as you pick a jar with few additives, salsa is super healthy because it's made mostly of chopped herbs and veggies (which are lacking in most people's daily diets).
These seven satiating recipes with salsa — that pack 12 grams of protein or more — will take your salsa skills beyond tortilla chips and tacos.
1. Tropical Black Bean, Cheese and Papaya Burrito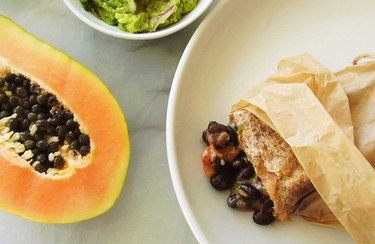 ‌Calories:‌ 296
‌Protein:‌ 14 grams
You get a hearty serving of fruits and veggies thanks to the fresh papaya and baby spinach bundled in this black bean burrito packed with gut-friendly fiber (12 grams per serving). Tropical papaya also provides a sweet touch to counterbalance the salty Monterey jack cheese and tart lime juice. For even more fiber-filled greens, serve alongside a side salad or a bowl of homemade guacamole.
2. The Buenos Dias Toast With Refried Beans and Hard-Boiled Eggs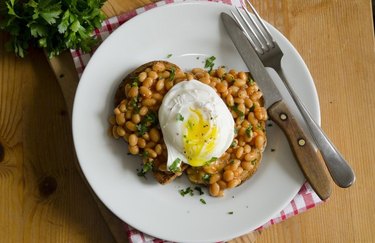 ‌Calories:‌ 192
‌Protein:‌ 12 grams
Don't have refried beans in your pantry? You could mash up any bean variety for the same tasty effect. To save more time in the mornings, you can even meal prep this breakfast. Simply hard-boil a batch of eggs on Sunday and have easy breezy breakfasts ready on deck for the whole week.
3. Two-Minute Microwave Coffee Cup Spicy Egg Scramble With Salsa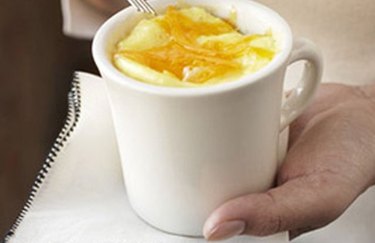 ‌Calories:‌ 256
‌Protein:‌ 17 grams
Think you don't have time for eggs in the morning? You can make this microwave egg scramble in two minutes flat without dirtying a frying pan. Just add eggs, milk and coconut oil to a microwavable-safe mug, nuke for a minute, then sprinkle some salsa and cheese on top.
If you want to sneak more veggies into your meal, toss the mug and use a hollowed bell pepper instead. Your eggs will still cook to perfection inside the pepper.
4. Vegan Couscous Verde Bowl With Black Beans and Corn
‌Calories:‌ 311
‌Protein:‌ 13 grams
If you ever doubted the versatility of salsa, this black bean bowl — which uses salsa to sauté sweet corn, cook couscous and season legumes — will blow your mind.
Ideal for quick weeknight dinners, couscous, a grain-like pasta, cooks in the blink of an eye and supplies almost your entire daily recommended amount of selenium (79 percent worth). ICYDK, selenium is a trace mineral that's essential for antioxidant protection, thyroid gland function and DNA synthesis and plays an important role in the immune system and reproduction, per the USDA.
5. Turkey and Cashew Salsa Chili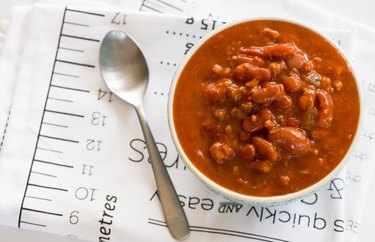 ‌Calories:‌ 424
‌Protein:‌ 29 grams
Why buy chili when you can make your own in 10 minutes? This no-fuss homemade chili features nutritious foods like lean ground turkey and kidney beans for a powerful punch of protein and gets its rich flavor from spicy salsa, a dash of chili powder and a drizzle of olive oil (not added sodium, sugar or artificial preservatives). A handful of cashews also adds a satisfying crunch and healthy fats.
6. Fiesta Mexican Bean and Organic Corn Casserole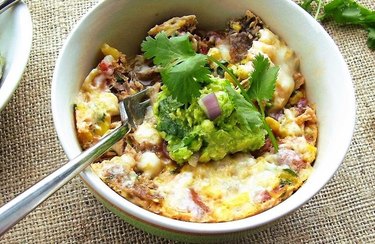 ‌Calories:‌ 379
‌Protein:‌ 19 grams
If you're wondering what to do with all the canned and frozen foods you stockpiled, just cook up this convenient casserole, which can serve as a healthy breakfast, lunch or dinner. Whatever time of day, this mouthwatering meal made with eggs, Colby and Monterrey jack cheeses, kidney beans, corn, salsa and tortilla chips is guaranteed to please.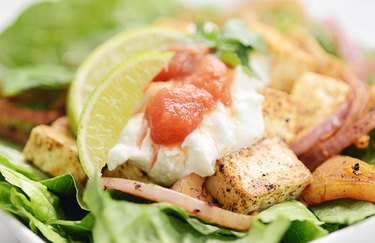 ‌Calories:‌ 283
‌Protein:‌ 16 grams
Even meat lovers will fall for this deconstructed vegan taco with spicy salsa. Seasoned with fragrant, flavorful spices like cumin, chili powder and cinnamon, this tasty tofu is anything but bland. Soy yogurt substitutes for sour cream to slash fat and calories. Just make sure the brand you buy isn't loaded with extra sugar or sodium.