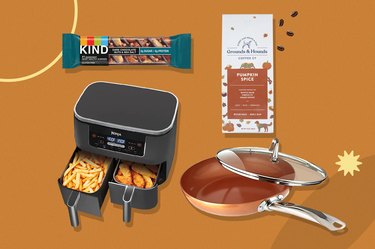 While Labor Day weekend may be rife with furniture and clothing sales, it's also a great time to save money on groceries and all the fancy appliances you've been eyeing for a while now.
Keep scrolling for the 411 on our favorite brands' sizzling LDW sales. You'll want to get your hands on these can't-miss deals during the long weekend.
1. Grounds & Hounds Coffee Co.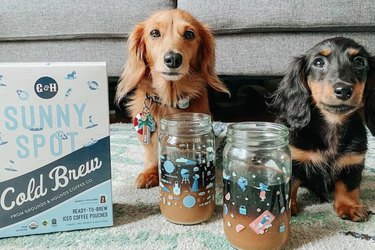 Grounds & Hounds boasts a range of light, medium and dark roasts that are organic and eco-friendly. If a cup of Belly Rub Blend isn't enough to entice you, perhaps the brand's charitable efforts might: 20 percent of all profits are donated to rescue organizations that provide safe havens to dogs between homes.
This Labor Day weekend, the brand is offering 15 percent off sitewide as well as 20 percent off subscriptions with the code LABORDAYSALE at checkout.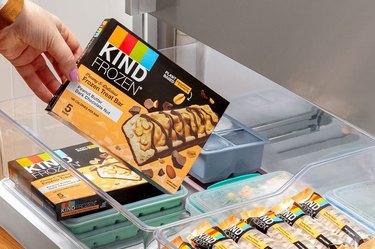 Stock up on all your favorite nutty protein bars, granola, oatmeal and even frozen treat bars (psst, they taste just like ice cream!) this weekend. KIND is offering 20 percent off plus free shipping on orders $40 and up until September 7.
You'll want to take these tasty bars on all your fall hikes, and the frozen smoothie bowls make the perfect quick, energizing breakfast before a morning workout.
​Buy it​: KindSnacks.com; ​Discount​: 20% off + free shipping on orders over $40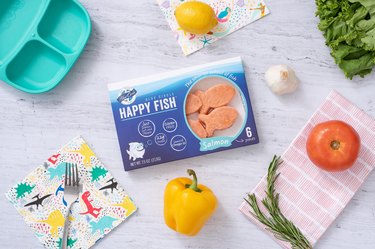 Blue Circle has you covered with wild-caught seafood that's also sustainably sourced. And if you have picky eaters in your family, not to worry: The brand's Happy Fish line of fish-shaped cod or salmon patties might pique their interest.
Blue Circle will be running a BOGO sale on their Happy Fish line from September 1 through September 5, and the discount will be automatically applied at checkout.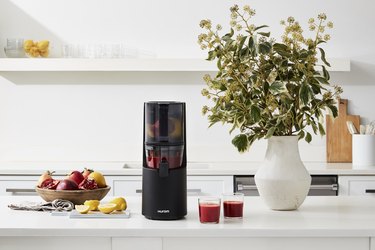 HUROM is sure to be your new BFF in the kitchen, as its line of appliances creates nutrient-dense smoothies, dips and juices in a matter of minutes.
HUROM's slow juicer extracts every last drop of juice from fruits and veggies, which helps avoid food waste. HUROM is offering up to 30 percent off all slow juicers through September 5.
​Buy it​: Hurom.com; ​Discount​: 30% off slow juicers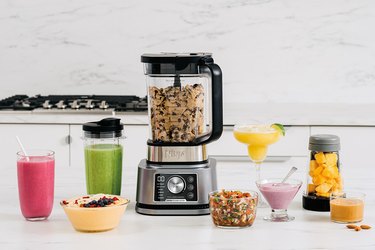 Give your smoothie game an upgrade with a brand new Ninja blender. These high-powered blenders are perfect for making everything from energizing smoothie bowls to homemade hummus.
The code LD20 will get you 20 percent off orders over $200 and the code LD15 will get you 15 percent off orders over $100.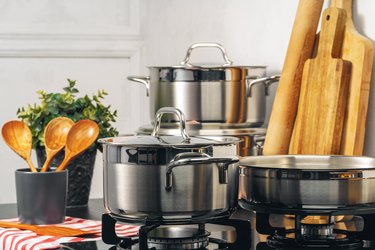 Your favorite home improvement retailer is going to save you some big bucks on kitchen appliances and dining ware.
Save up to 70 percent on kitchen mixers, electric tea kettles, pressure cookers, espresso machines, coffee makers, waffle irons and more. Plus, you'll enjoy free shipping on everything.
​Buy it​: Overstock.com; ​Discount​: Up to 70% off + free shipping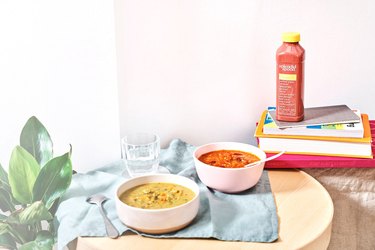 Splendid Spoon makes plant-based eating simple. The meal delivery service has a few plans to choose from, ranging from just breakfast to a plan that includes breakfast, lunch and dinner plus a "reset" that includes five light soups.
Choose from meals such as Brown Rice Taco Bowl and smoothies like the Raspberry Cacao. Meals start at $6.50 per dish. The Labor Day Sale runs until September 7 and gives you $120 off your first three boxes.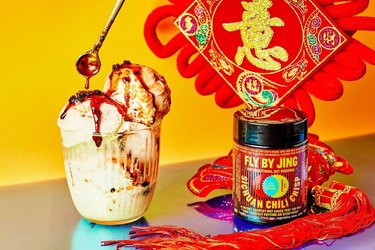 Your favorite hot sauce brand is running a Labor Day weekend promotion until September 5. Their summer clearance sale will snag you the Xtra Spicy Chili Crisp and Mala Spice Mix, among others, for 15 percent off (or more) — no code required.
And stay tuned after LDW, as Fly By Jing plans to introduce a few new and fun products next season.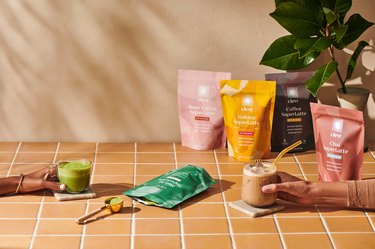 Upgrade your morning cup of joe with Clevr Blends' oatmilk lattes that are ready in just 10 seconds. Each pouch is laced with mood-supporting adaptogens as well as other functional ingredients, like probiotics. Choose from flavors such as Golden SuperLatte, Rose Cacao and Matcha.
This Labor Day Weekend, take 25 percent off The Starter Kit — a bundle featuring your choice of two SuperLatte blends, plus a rechargeable frother and scoop — with the code SIPSMARTER at checkout.
​Buy it​: ClevrBlends.com; ​Discount​: 25% off The Starter Kit with code SIPSMARTER