According to the University of Michigan Health System, maca root supplements are typically prescribed for the treatment of male infertility as well as other minor health ailments. If you are currently taking maca root powder supplements or plan on beginning treatment with the herb, you should also be aware of the associated side effects. Available at most local supermarkets and drug stores, maca root powders are available as an over-the-counter supplement.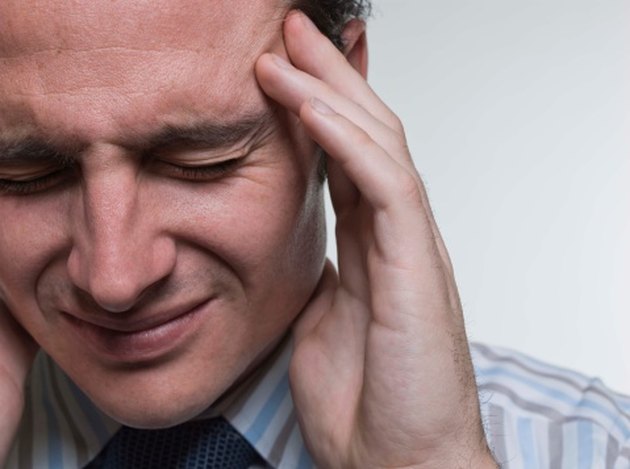 Mental Side Effects
Some side effects associated with maca root powder use involve the central nervous system and brain activity. According to Wealthy-Choices.com, side effects associated with maca root supplements focusing specifically on the central nervous system and brain include mood swings, headaches and insomnia. Research into the prevalence of these side effects and their consistency among all patients needs to be conducted in order to substantiate these claims; however the Wealthy-Choices.com website does suggest that you should first check with a medical professional before consuming maca root powder if you have a history of headaches or insomnia.
Thyroid Complications
If you are currently receiving treatment for a thyroid-related medical condition, then you may want to reconsider taking maca root powder for the treatment of another health ailment. According to Herbal-Supplement-Resource.com, one major side effect associated with maca root is an unhealthy increase in iodine levels in patients suffering from a thyroid disorder. As the website suggests, maca root supplements contain a high level of natural iodine, which could lead to complications for patients already afflicted with abnormally high iodine blood levels. When in a high concentration within the body, iodine excess can lead to further medical complications including but not limited to kidney failure and other insulin-related illnesses. As the website suggests, extreme cases of iodine-related disorders include the development of goiter, or an enlarged thyroid gland.
Other Side Effects
The Wealthy-Choices.com website also lists additional symptoms as side effects associated with maca root powder supplements. These possible side effects include high blood pressure, indigestion, heart burn, hot flashes and an increased heart rate. While side effects can differ from patient to patient, it is in your best interest to contact your medical doctor immediately if you experience any negative effects following maca root powder use or consumption.