It may seem like an easy question to answer, however, figuring out the number of steps in a mile is slightly more complicated than it appears. While the average walker takes between 2,000 and 2,500 steps when completing a mile, this number varies widely depending on factors like your stride length and the terrain you're walking on.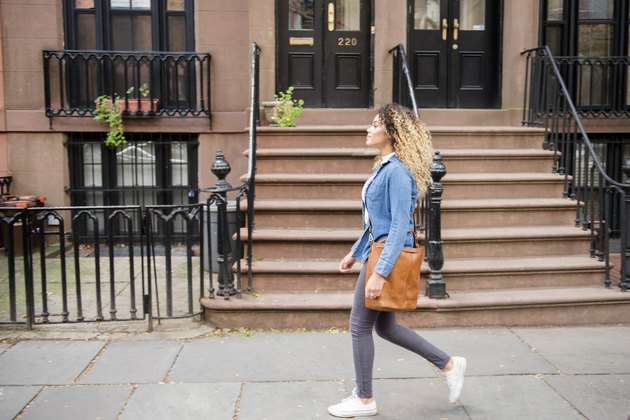 Calculate Steps Per Mile
You can use a few different techniques to more accurately figure out the number of steps you take while walking a mile.
Frequently Asked Walking Questions
Walking is a great way to lose weight and stay in shape. The section below provides the answers to some of the more common questions about this form of exercise.
What Do YOU Think?
How have you tried to increase the number of steps in your day? What is your favorite way to track your walking? How has walking improved your overall health? Tell us in the comments below!