If you're in the market for a fitness tracker or smartwatch, the great news is that you have a ton of options! But that can also be the not-so-great news (ie. overwhelming). To narrow down your choices, a helpful first step is knowing what you want to get out of the device and what kinds of workouts you'll be doing.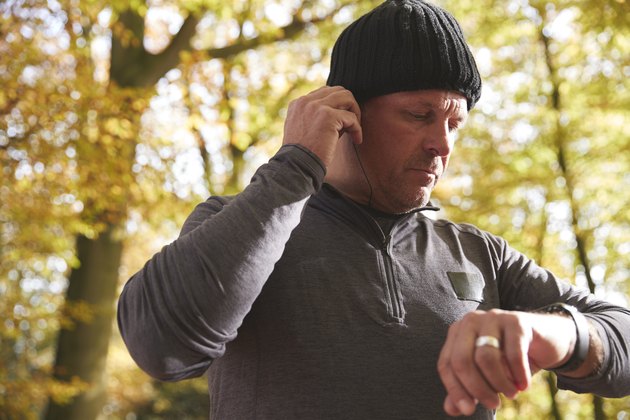 Are you an avid runner who wants to be able to launch your Strava app on the watch and use a built-in GPS to track your routes? Maybe you're a swimmer who needs a waterproof watch with swim-tracking capability. Or you might be someone who wants a band that can give feedback on your fitness progress as well as your sleep and recovery.
A second key consideration is what the watch looks like. After all, if you're wearing it 24/7 (or close to it), you'll want one that matches your style. If you can, try on some options in the store or at least read reviews so you're confident in your purchase.
Is a Fitness Tracker Right for You?
Fitness trackers are meant to help you learn more about and improve your activity level, but it's important to be aware of device fatigue and overuse. If you're constantly surrounded by multiple tech devices, there's a chance your tracker will end up on the charger... forever. That's device fatigue.
So pick and choose your devices carefully. You may not need numbers attached to everything you do every single second of the day with reminders popping up on your watch, phone or computer. If that's the case, pick a tracker with simpler metrics and fewer notifications.
You also want to be sure that when you're working out, you're not obsessing over numbers, which can suck the enjoyment out of the activity, or beating yourself up when you forget to put on your activity tracker before a workout — don't worry, the workout absolutely still counts. If you find yourself developing an unhealthy relationship with all that data, you may want to consider a break.
Best Fitness Trackers and Watches for Every Activity
To help you wade through all the fitness trackers on the market, we rounded up some of the best-reviewed options available and highlighted some of their best features.
1. Fitbit Versa 2 Health and Fitness Smartwatch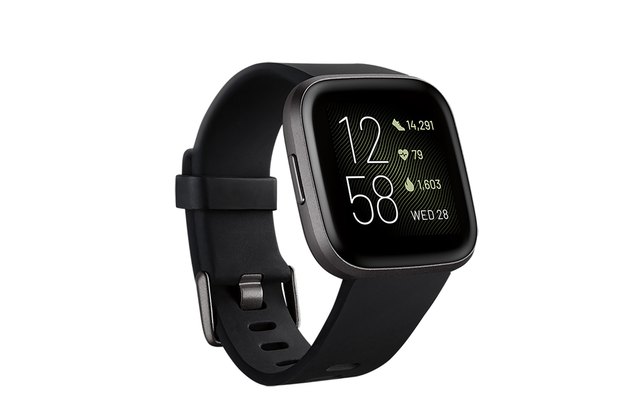 Can't live without your Amazon Alexa? This smartwatch has Alexa built-in, so you can ask your watch to tell you the weather, read a text message or call your workout buddy. It has:
5-day battery life
24/7 heart rate monitoring
Smartphone notifications (and the ability to respond via voice if you have an Android phone)
All-day activity tracking (including steps, calories burned, floor climbed, stationary, and more)
15 different types of workouts to track
On-screen workouts you can follow along with
"My Fitbit Versa 2 has transformed the way that I approach my health, and the way that I approach the health of my clients in my practice," says Harley Pasternak, celebrity trainer and nutritionist based in Los Angeles, California.
"It also offers a fantastic support network by creating your own Fitbit community which allows for healthy competition and mutual motivation. And of course, the sleep analysis is everything. Not only does it tell you how much you've slept, but it lets you know how well you've slept, too!"
There's also the option to upgrade to Fitbit Premium for more personalized feedback and customized health and fitness guidance from a Fitbit coach ($10/month or $80/year).
2. Apple Watch Series 5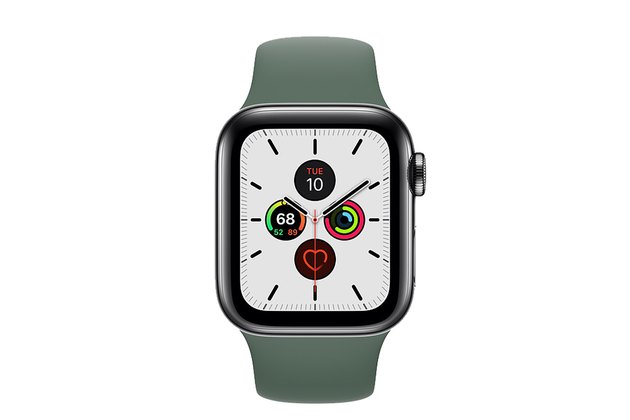 If you have a previous version of the Apple Watch — and even if you don't — chances are you'll appreciate that the new Series 5 has an always-on Retina display, so you don't have to fidget with the positioning of your wrist in order to see the time.
"Transitioning from a competitive triathlete to working out for health and fitness, I like the Apple Watch for fitness tracking as well as everyday use," says Luke Lombardo, RRCA-certified running coach and owner of LPL Fitness, LLC in Los Angeles, California. "I love the heart rate monitor built into the wrist — I used to have to wear a chest band with my old watch brand — and I find that the metrics are quite precise and accurate."
The watch also has a built-in light sensor, so it knows exactly how bright the display should be based on your environment. Choose your case (aluminum, stainless steel, titanium or ceramic) and band color (grey, white, black, yellow, orange, green, blue, pink and several more options).
The watch also has new features like the "noise" app, which can detect the ambient noise around you and let you know when it could be harmful to your ears so you can take action to protect them. And ladies, there's a cycle-tracking app, too!
3. Polar Ignite Fitness Watch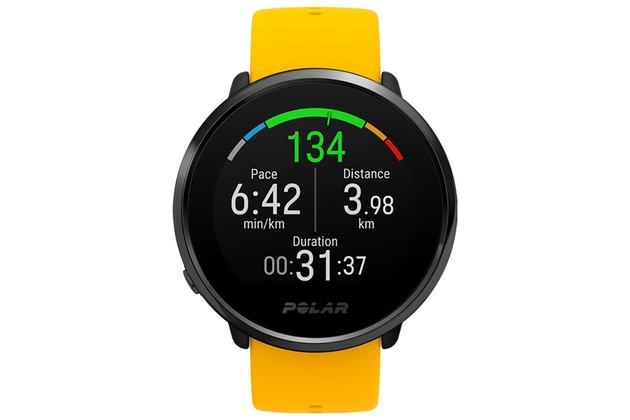 You don't have to worry about swimming, sweating up a storm or accidentally jumping in the shower while wearing this waterproof fitness watch. With a built-in GPS, you can track your running routes and monitor your heart rate along the way. It's perfect for tracking your calories burned during a CrossFit WOD or dance class, but it also tracks heart rate and breathing rate during daily activities.
"The heart rate variability and breathing rate have been very helpful for me, because I struggle with anxiety and often overtrain, so it's comforting and convincing to see real data backing up the progress my body has made, where it's at now and how I should treat it," says Cambria Smith, certified personal trainer and international master trainer for Les Mills. "The Ignite actually confirmed exactly how many calories I suspected my body needs each day!"
Plus, the Nightly Recharge feature gives you a sleep score based on sleep metrics (like time in bed, deep sleep and REM sleep) and combines that with daily recovery information, so you know when you're fully recovered from a hard workout day.
4. WHOOP Strap 3.0 Tracker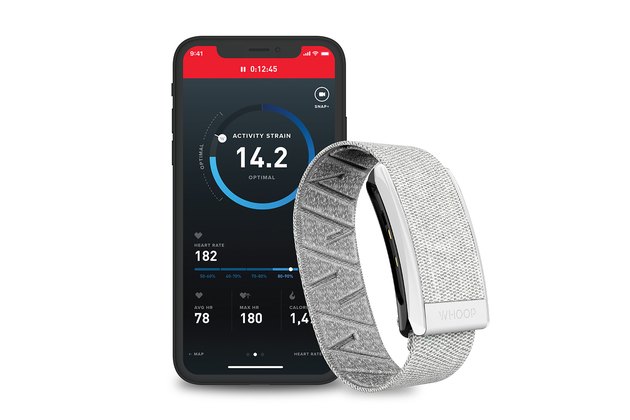 If you want to a detailed analysis of your workout performance, progress and recovery over time, consider WHOOP. Sign up for a membership (billed monthly, yearly or for 18 months), and the band is included.
"If you're someone who likes to see how your heart changes during interval workouts, this band is perfect for you," says Joe Holder, USATF certified track and field coach and Nike+ Run Club coach.
While the band has no display, it connects to your smartphone via Bluetooth, where you can see all the data it records from your daily strain coach, which provides a recommended amount of strain based on your fitness level and recovery; to your sleep metrics; to information on your recovery based on your strain and sleep. The strap also has the ability to display your heart rate over any Bluetooth-enabled apps and machines like treadmills and bikes.
6. Garmin Venu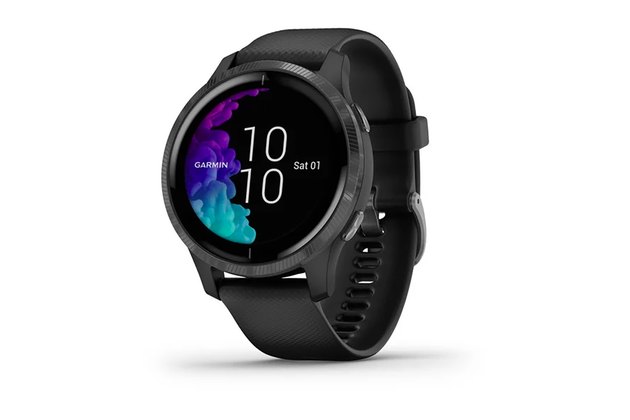 With up to five days of battery life, this watch is perfect for everyday use or a long adventure weekend. It tracks your breathing throughout the day and your sleep — light, deep and REM sleep times as well as respiration data, which is important, since breathing disturbances are more easily identified when you're asleep.
"My Garmin is hands down my favorite gadget that I use every day," says Matthew Meyer, certified personal trainer and coach at Mile High Run Club in New York City. "It's such a key tool for maintaining distance and intensity in workouts, not to mention, it has the all day heart rate monitoring, caloric expenditure and sleep tracking, too."
Download music directly to the watch so you can go for a phone-free run or follow along with pre-programmed workouts right on the watch face.
7. Misfit Vapor X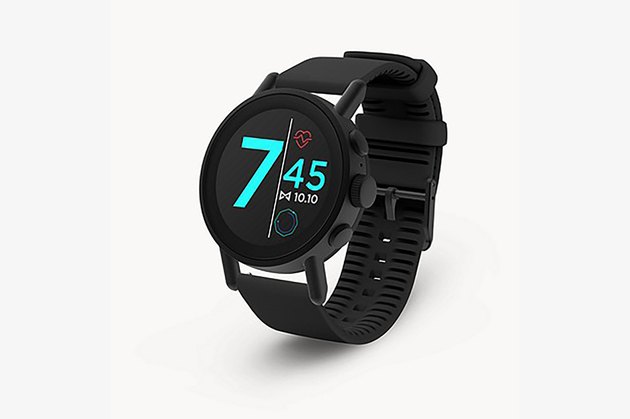 The touchscreen on this device let's you check your heart rate, see exactly where your running route is going to take you via built-in GPS and use Google Pay at the checkout counter. Users love how lightweight and comfortable it is, and Amazon reviewers highlight it's versatility, seamlessly transitioning from the gym to the office.
The watch has a built in altimeter and accelerometer, so you're able to track altitude and how fast you're running, hiking or climbing. It's waterproof, too, making it perfect for swimmers who want to track their pool workouts. Integrate your music by downloading the Spotify or Pandora app and jam out while you exercise.
8. Garmin vívomove 3S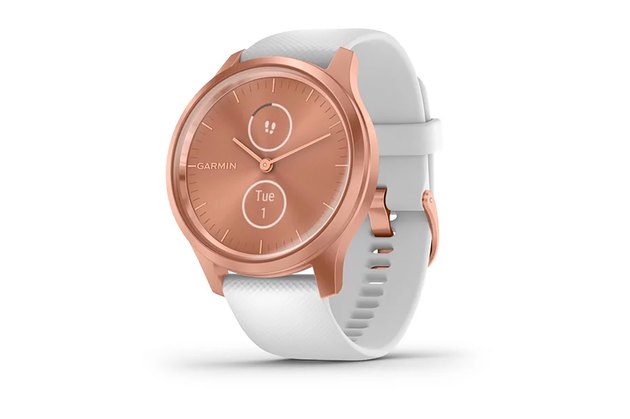 The best part about this watch? It's sleek and stylish and has a hidden touchscreen display, where you can view all your stats. Translation: It allows you to get all the data you're looking for, without losing the look of a classic, chic timepiece accessory.
You can wear it to a work party or on date night and not have it clash with your outfit, while tracking your steps, stress and energy levels. It's can also deliver notifications for text messages or emails, and it's Garmin Pay compatible.