When it comes to running shoes, the options can be seemingly endless and overwhelming. How do you choose the best running shoe for your foot type? Instead of sticking with the same shoes you've been wearing for years, consider what type of shoe fits the terrain you're running and any foot or gait issues you might have.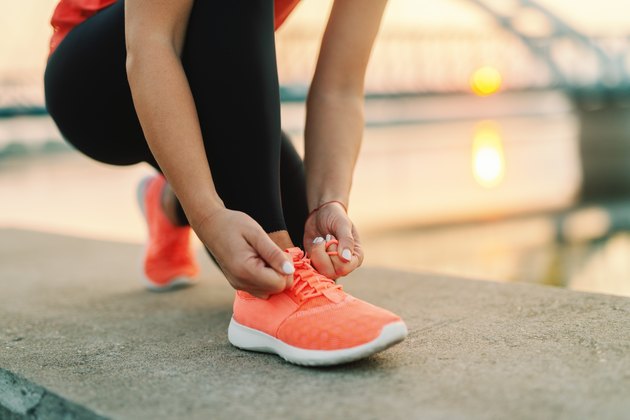 For example, some people run with their weight on the outside of the foot (supination), others have flat feet and still others have high arches. Personal preferences come into play, too, with wide toe boxes, shoes that offer extra cushion and ones that won't break the bank.
Before heading to your local running shop and randomly choosing a shoe based on color or design (don't worry, we've all done it), use this guide to help you know what to look for in each type of running shoe.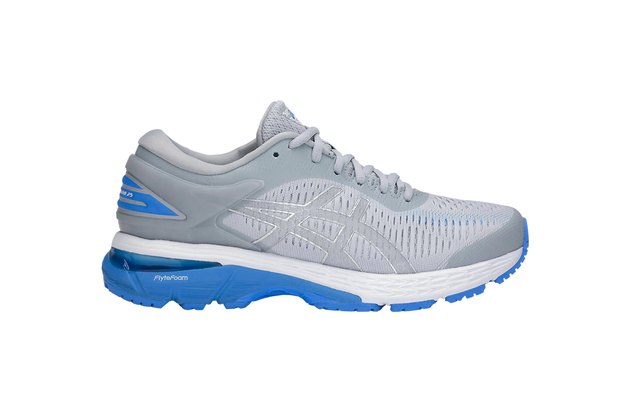 Best Running Shoes for Plantar Fasciitis: Asics GEL Kayano 25
Plantar fasciitis is an inflammation of a thick band of tissue that connects the heel bone to the toes and is a common cause of heel pain. There are two types of pain associated with plantar fasciitis — pain with push off and pain with landing, says David Reavy, Chicago-based physical therapist and owner of BeReact.com.
If you have pain with push off, a shoe that helps you push off with your entire foot is key, he says. (Try Asics GEL Kayano 25, which resists compression and reinforces a natural line of movement.) Or if you have pain with landing, a shoe with more cushion is likely what you need.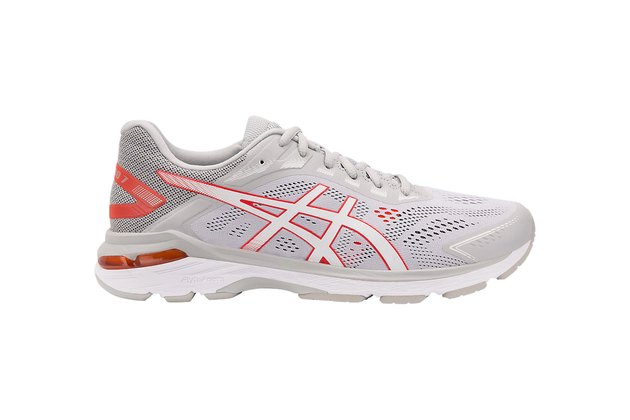 Best Running Shoes for Flat Feet: Asics GT-2000 7
The first thing to consider when purchasing running shoes for flat feet is to make sure the shoe has no heel elevation and little to no toe spring, says Caleb Backe, personal trainer and health and wellness expert for Maple Holistics, a natural hair and skin care company.
"You're also going to want to ensure that the toe box isn't tapered. You should be able to recognize a shoe that's fit for flat feet by the wide, chunky heel, as well as the stiffer sole. Look for running shoes that control motion."
The Asics GT-2000 7 offers a wide and high toe box, allowing the foot to spread naturally at push off, while still offering plenty of stability.
Best Running Shoes for Overpronation: Brooks Adrenaline GTS 19
Overpronation occurs when a runner's foot rolls inward too much. If you have flat feet, you most likely overpronate, and overpronation is one of the leading causes of knee pain, says Backe. "Extra support will help you achieve a more natural foot strike and therefore will decrease knee pain."
The Brooks Adrenaline GTS 19 has "GuideRails," a support system similar to bumpers in bowling alley (imagine your foot as the bowling ball). They kick in when you need them and stay out of the way when you don't.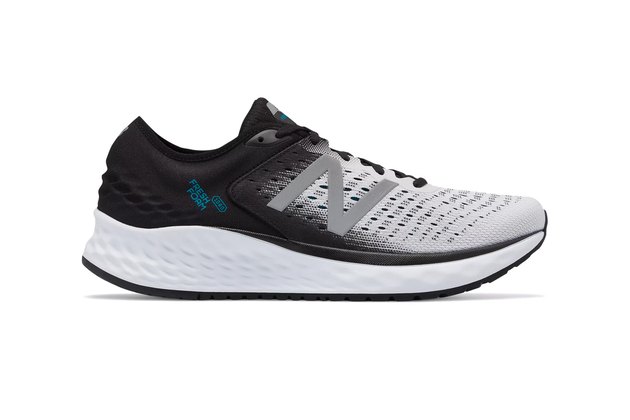 Best Running Shoes for Supination: New Balance 1080V9
For those that tend to supinate when they run (rolling onto the outer edge of the foot), it's important to find a neutral shoe that won't interfere with your stride and push your foot out even further, says Claire Wood, New Balance's head of performance footwear. If that sounds like you, check out the New Balance 1080V9 with neutral cushioning.
Best Running Shoes for High Arches: Salomon's Sense Ride 2
"If you have a high arch in your feet, then you'll need some extra cushioning to give your arch the proper support," says Backe. A cushioned shoe enhances shock distribution in the midsole to support your arch and prevents your feet from rolling outward while you're running, he says. Try Salomon's Sense Ride 2, which has an 8 millimeter drop, plenty of cushion and a generous toe box that works for high arches.
Best Running Shoes for Bad Knees: Salomon's Predict RA
"For serious knee pain, you should first defer to a professional opinion from a doctor," says Braden Moorhead, senior buyer at Zappos.com. "For runners with knee pain, it is important to look for brands that offer shoes with a higher stack height and lots of cushioning, which will offer a softer ride and may alleviate knee pain," he says.
Some research has also suggested that shoes with a lower heel-to-toe drop (0 to 8 millimeters) encourage a natural running gate cycle, which allows your quads and glutes to help absorb the shock of landing. Salomon's Predict RA has grooves on the tread inspired by the major joints in the foot. These grooves are placed on the top and bottom of the midsole to double flexibility and enhance the foot and shoe interface.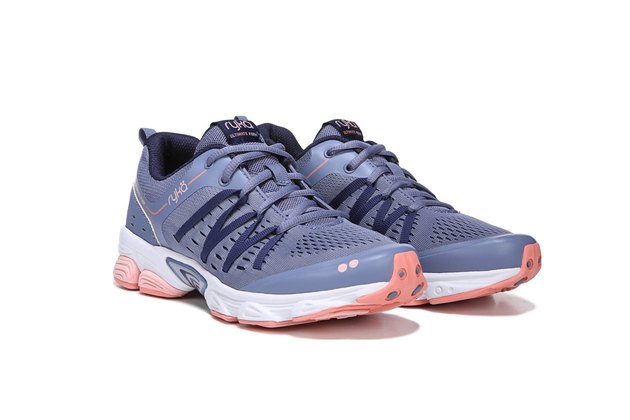 Best Running Shoes for Women: Ryka's Ultimate Form
"The top things to look for top running shoes for women are flexibility and full-foot function — can you bend the shoe toe to heel?" says Jessica Marie Rose Leggio, running specialist at RunPainFreeNow.com.
That's important because your foot is like a gear shift, she says, since it drives your run, setting up a domino effect that triggers each subsequent movement as you run. "The best running shoes would be light-weight, speed-focused trainers."
The LIVESTRONG staff pick for this category is Ryka's Ultimate Form shoe. It's light enough to help you fly through your runs, while still offering plenty of midsole support and cushioning in the heel for comfort. Plus, with the memory foam insole, you may never want to take them off!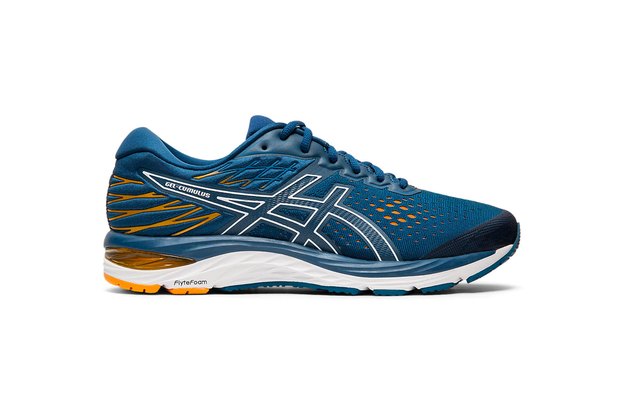 Best Running Shoes for Men: Asics' GEL-CUMULUS 20
"For the best running shoes for men, look for stability, which provides better support and control of the foot throughout the entire running motion," says Maurice Oliver, footwear specialist at the REI co-op store in New York City.
Also look for shoe cushioning in the heel and forefoot that aids in shock absorption, he says. Durability is also important to the lifespan of the shoe and the runner's body. Asics' GEL-CUMULUS 20 features technology for optimal bounce back and a full-ground contact outsole for smoother heel-to-toe movement.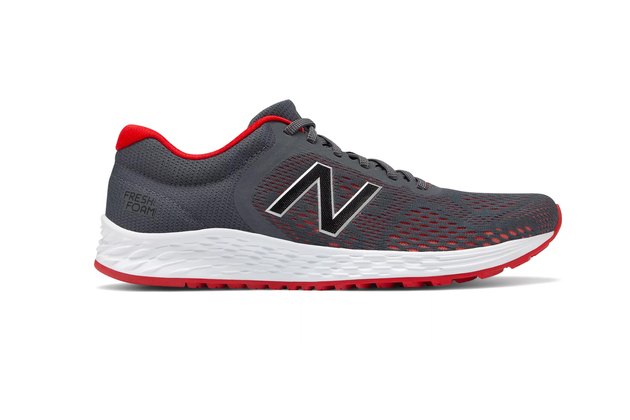 Best Cheap Running Shoes: New Balance Fresh Foam Arishi v2
"If you're a runner on a budget, it's important to remember that price doesn't dictate quality on either end of the spectrum," says Moorhead. In other words, inexpensive doesn't always mean cheap in quality, and expensive doesn't necessarily mean it's the best.
Instead, look for what type of cushioning you prefer — firm or plush — and if the materials feel good, he says. Ask yourself, is it comfortable? For under $70, New Balance Fresh Foam Arishi v2 offers a breathable mesh for light-weight support so you don't feel weighed down while running.
"But no matter the price, most midsoles (the cushion-y part of the shoe) are made of EVA [etheylne vinyl acetate], and unfortunately, EVA degrades between 300 and 500 miles," he says. "Sometimes when you start to feel new creeks and cracks during or after running, it might be a sign that it's time for a new pair of kicks."