Running is a great way to improve and maintain aerobic health and an excellent part of any weight-loss or weight management plan. But, most importantly, you want to know if your efforts burn fat.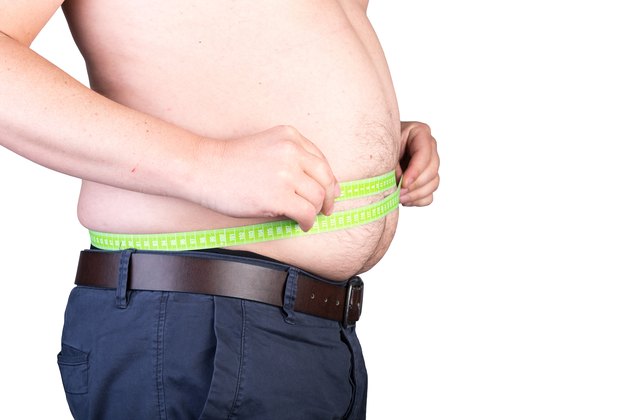 "Running" is generally regarded as anything faster than 5 mph, so if you're covering 3 miles, you're talking about a run of about 40 minutes or less. With a few caveats, running this distance will most likely burn fat -- indirectly, anyway.
When fat burning is your goal, keep a few things in mind.
Running Burns Calories, Not Fat
The body converts food into a form of glucose called glycogen, which is stored in the muscles and liver and used for fuel. You start burning fat when you've exhausted your glycogen reserves. So the less food you consume, the less glycogen there is standing between your metabolism and the fat you want it to burn.
Energy is measured in calories, and you have to burn 3,500 more calories than you consume in order to lose a pound of weight. So if you want to lose a pound a week, then you've got to cut 500 calories a day from what you're already eating daily.
The fastest you should lose weight is two pounds a week; do it faster and you risk loss of muscle mass, rebound weight gain and other problems. However, the National Institutes of Health has begun emphasizing that this two-pound-per-week number may be affected by a range of metabolic factors and that diet and exercise plans for weight loss should be tailored to the individual.
Amount of Calories Burned by Running
The higher the heart rate you maintain during your 3-mile run, the more calories you burn. But what about the proverbial "fat-burning zone," which is supposedly found by running at a lower intensity for a longer duration? Actually, there is a fat-burning zone, but it's widely misinterpreted. The body does indeed burn a somewhat higher percentage of calories from fat at lower intensities. But you burn more overall calories per minute and probably more fat calories overall when you're running fast.
How many calories? In a study in the journal Medicine & Science in Sports & Exercise, a team of Syracuse University researchers determined that running a mile costs men about 124 calories and women about 105.
It does pay to pick up the pace. The study also showed that running a mile burns more calories than walking it -- 88 calories burned for men and 74 for women when walking the same mile. That's about 30 percent less than running.
Doing the Math
So let's say you want to lose a pound a week. Running 3 miles at a speed of 6 mph -- the slower end of the running spectrum. For an average man, that's around 410 calories and for a woman about 319, according to healthstatus.com.
So to lose that 1 pound a week, you'd need to cut back on a few mouthfuls of something. It's important to resist the temptation to chow down before, during or after your run on the premise that running 3 miles entitles you to eat anything you want and still be as thin as a post. You'll still need to stick to healthy foods at most meals and moderate portion sizes.
Optimizing Your Effort with HIIT
Three miles provides a respectable amount of exercise, and combined with proper diet it can help you achieve your weight loss goals. However, sooner or later you're likely to find the benefits leveling off.
If you don't want to run any farther than 3 miles, consider trying high-intensity interval training to get maximum value for your efforts (HIIT). It's a cardio-training method that involves alternating intervals of high intensity activity with longer intervals of rest or lowered activity.
For example, you might run at close to your max for one minute, then downshift to a light jog or a brisk walk for 2 to 4 minutes. There's no set formula; you can adjust it to your own preferences. For reasons not well understood, these fluctuations in speed actually burn more calories, burn more fat and bestow more cardio benefit than running at full throttle the whole time. HIIT also improves blood lipid profiles and insulin sensitivity.