Any runner will tell you that if your feet and socks don't agree, you're in trouble. You've likely paid close attention to what shoes work for you, so don't let that time and money go to waste by choosing a plain old cotton sock that will leave your feet blistered and bleeding.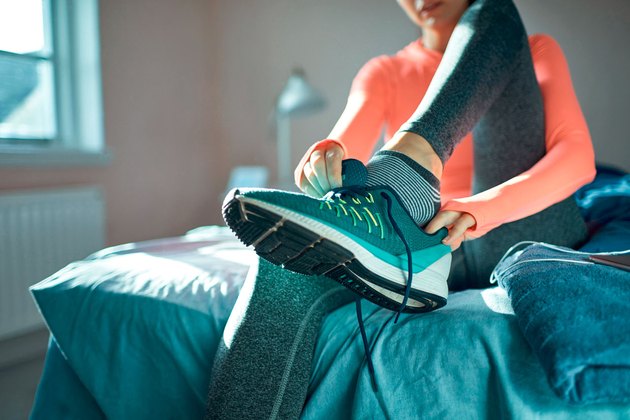 Trouble is, searching for the perfect running socks can be overwhelming. How thick should they be? What material? Should they be contoured? How tall do you want your running socks to be?
Like the best running shoes, the best running socks will be different for everyone. And runners often have their quirks about what makes a good sock. (One we talked to wears the same ones for days in a row without washing because he's traveling and they can hold up.)
While cotton running socks may work for some folks, the most popular brands today use high-end, performance fabrics like Merino wool (a runner favorite and a natural material), or a mix of synthetic materials like nylon, polyester and spandex.
Cushion is also a feature that can work with a shoe or against it. For example, if you have a snug racing flat, you probably don't want a thick, cushioned sock. Today, high-performance socks offer ultra-light options with just a hint of cushioning for longer miles when you want your feet to air out but still be comfy.
Here are 13 of the best running socks, according to the runners who swear by them.
1. Asics Cushion Low Cut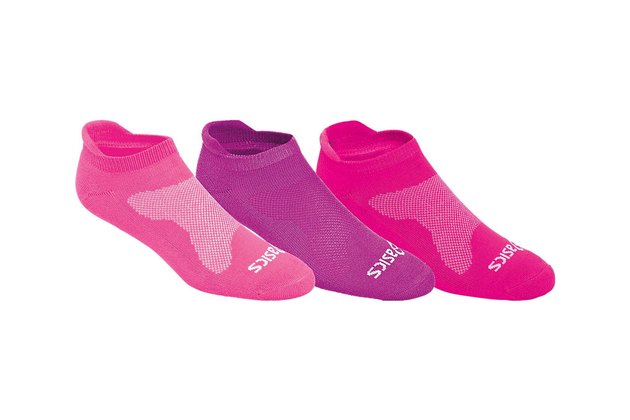 You never know what gem you'll find at a sample sale, as LIVESTRONG.com managing editor Sarah Klein can attest. Asics is a go-to shoe for many runners, and its socks, Klein says, are somehow cloud-like and breathable.
Plenty of lightweight socks feel too thin. Not these, Klein says, impressed by the sock's cushioning. But for runners who prefer a thicker heel tab — that extra layer of fabric designed to protect the back of your heel from rubbing against the shoe — and a more snug fit, keep walking.
Regularly $10, these socks are also several dollars cheaper than other leading running socks, so stock up.
2. Darn Tough Vertex No Show Tab Ultra-Light Cushion Sock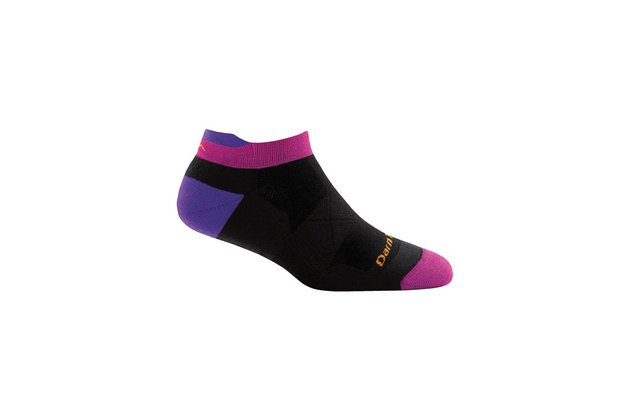 Runners who push the limits need a sock that can go the distance with them. The high-quality stitching on this snug, light and supportive Merino wool sock is, well, darn tough.
But if you do end up poking a hole in the sock, like Brooklyn-based runner Masha Portiansky did once after a fall, Darn Tough will send a replacement, thanks to its lifetime warranty.
Another bonus: The sock is antimicrobial, so it repels bacteria and odor. But yes, you still have to wash them.
3. Stance Run Uncommon Solid Crew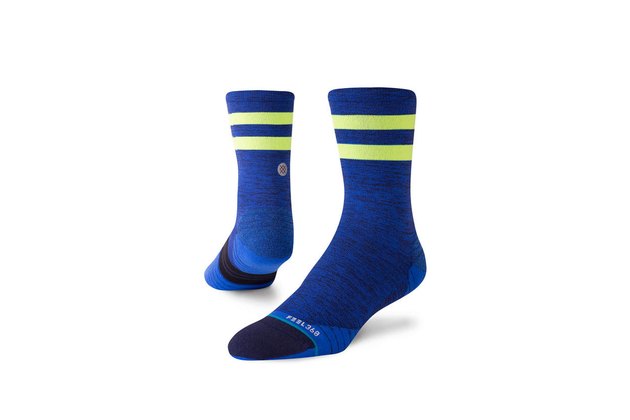 This pricier sock is well worth the investment, running photographer Drew Reynolds says. "I've yet to have a pair rip out yet," he says.
The sock boasts quick-drying, durable synthetic material to wick away sweat, which Reynolds says it does very well.
In addition to this comfortable crew, Stance also offers over-the-calf, ankle, tab and no-show socks for runners who like a range of sock heights. And, Reynolds says, Stance Run is good for all distances — from 5Ks to marathons.
4. Feetures High Performance Cushion Quarter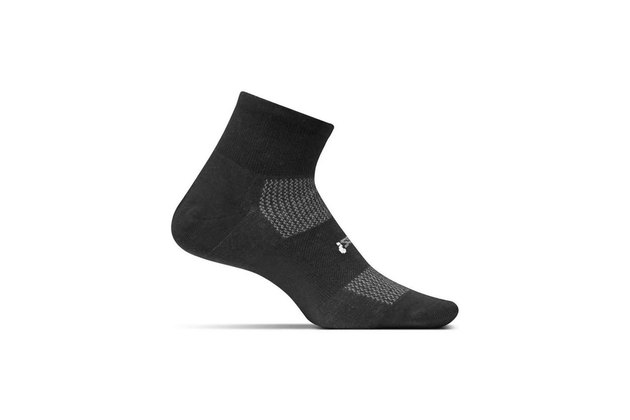 An OG in the running sock space, Feetures is a go-to brand for avid runners, especially those who like the anatomical design. What's that? Feetures socks are left-foot and right-foot specific, which may offer a better fit.
Logan Yu, a 2:48 marathoner and 4:22 miler, recommends the ankle length in both thick and thin materials. "Some shoes tend to cut up my ankles, and I hate having a tiny piece of skin cold and exposed in the winter," he says.
5. Balega Hidden Comfort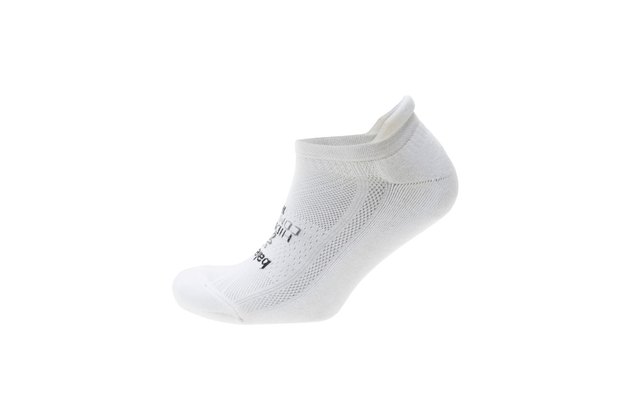 This South African sock has a strong foothold in the running community. Balega offers seven lines of socks to choose from, including a kids' design. If you love a good cushion, Balega Hidden Comfort is the running sock for you.
The cushion pads the bottom of your feet for a super-soft landing every time and over the long haul.
As for Balega's wicking ability? No matter which Balega line you choose, your feet will remain dry and comfortable.
"I never feel my Balega socks shift inside my shoe, and they don't feel damp after a run," says LIVESTRONG.com staff writer Bojana Galic. "There's for sure some kind of magic going on there."
6. Balega Hidden Contour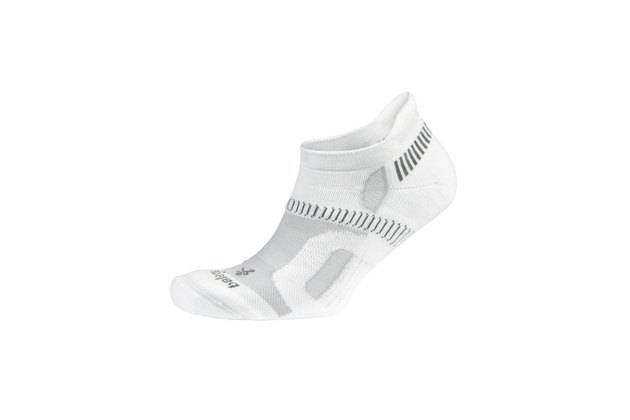 Prefer a more fitted sock? Balega Hidden Contour is the way to go. "I love the snug, contoured feel," Galic says of her favorite sock.
While the Balega website says the Contour line offers the same "plush" cushioning as the Comfort, runners disagree, saying the Contour is less cushioned — but in a good way. That can make the Contour a good option for a racing flat, which often has a more snug fit.
The supportive fit may also help with proper blood circulation, thanks to the positioning of the sock's elastic bands.
7. Bombas Performance Running Ankle Sock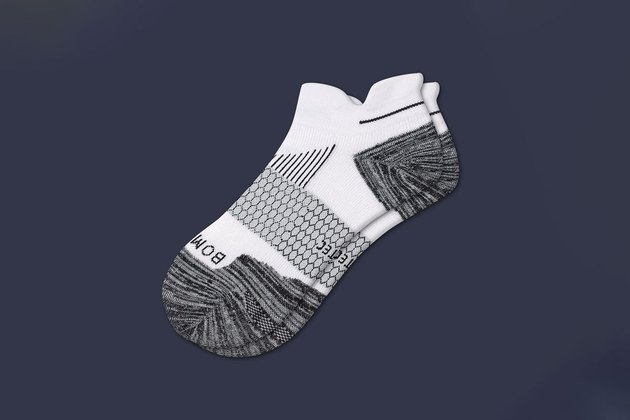 This popular sock made a name for itself on Shark Tank. If you like a hug around your midfoot, Bombas has much tighter compression than other socks — its honeycomb pattern can leave a mark.
And you can feel good when you buy these socks: For every pair of Bombas you purchase, the company will donate a pair to a homeless shelter.
8. Neon Bandits Boston Celebration Socks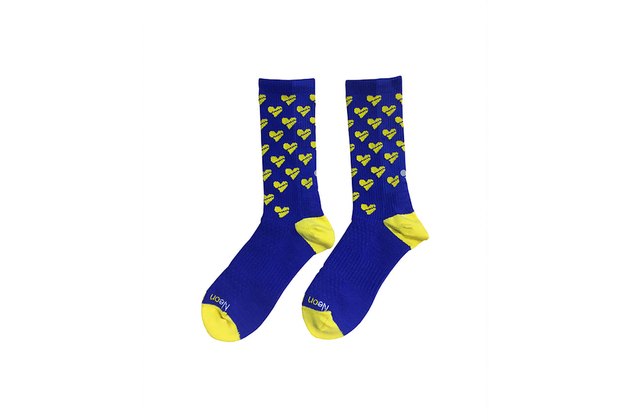 If you want a performance running sock that speaks to your unique personality, Neon Bandits is the perfect pick. The loud designs stick out from your running shoe, thanks to the ankle and calf height options. Neon Bandits socks provide a very snug fit, with a reinforced toe and heel.
Based in Boston, Neon Bandits has partnered with Heartbreak Hill Running Company to embrace the true spirit of the famed hill in the Boston Marathon. The Boston Celebration style is a fan favorite, but if you're not a fan of Boston (we won't judge!), check out the other designs from Neon Bandits.
9. SmartWool Women's PhD Run Light Elite Low Cut Socks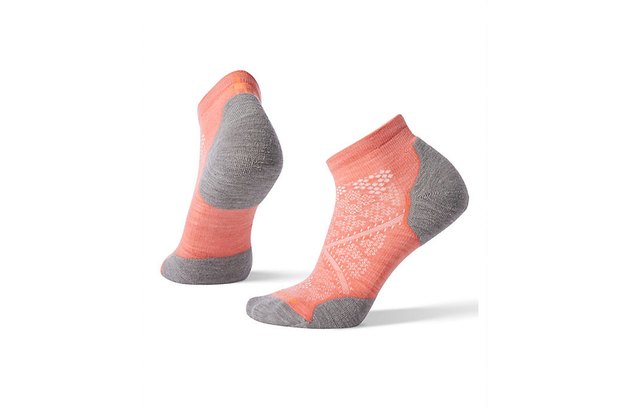 It was a sad day for runners when SmartWool stopped making its thick, thick Merino wool ankle sock that would keep your feet warm in sub-zero temps. The good news is the quality and durability of SmartWool running socks are unparalleled, so, some 10 years later, these socks are still going strong. One Amazon reviewer points out that her SmartWool socks have lasted 20 years.
That said, SmartWool still makes a top-quality sock that will keep you warm during the winter miles, even though the material isn't quite as thick. This pick is not only warm, it's padded in just the right places — heel and toe — with a ventilation system that will keep your feet breathing without freezing. SmartWool also offers a women's-specific design, with a narrower heel and slimmer fit all around.
While these are definitely among the most expensive running socks on the market, you'll only need a couple of pairs that will last you hundreds and hundreds of miles, making them worth the extra cash.
10. SmartWool PhD Run Light Elite Micro Socks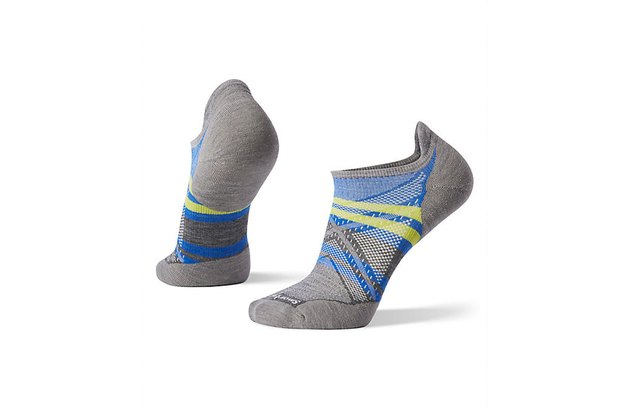 On the opposite side of the SmartWool sock spectrum, this model is virtually non-existent thanks to its ultra-lightness and no-show — or "micro" in SmartWool speak — design.
The Run Light Elite Micro may be best for speedy track sessions in minimalist racing flats or for marathoners who prefer less cushion. Runner John Riccardi says he wants his shoes to take care of the cushioning, and this sock allows for that.
Despite the barely there feel, these socks have a long life, thanks to the quality. That's a bonus considering they're nearly $20 per pair.
As for wicking, Riccardi says, the Merino wool prevents the sweat from his feet from getting cold and damp during the winter months in Wisconsin. "No one likes dank socks," he says.
11. Thorlos VRMU Edge Running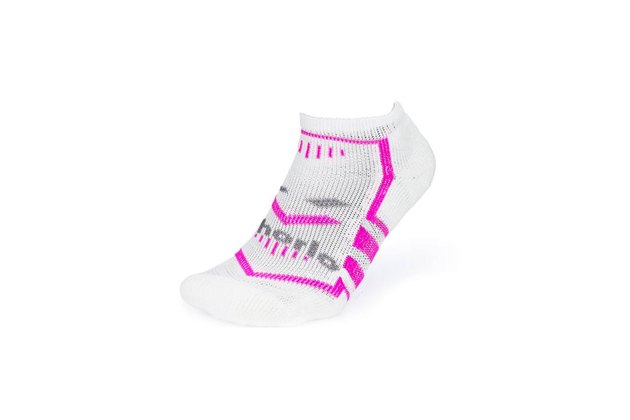 Thorlos socks aren't quite a medical device, but if you have any number of foot issues — and what runner doesn't? — you'll want to check out this brand. The VRMU Edge Running sock is designed for people whose feet hurt, thanks to its clinically tested padding.
Struggle with athlete's foot or black toe? Thorlos running sock lines are cushioned in a way to help combat those ailments.
The price point for Thorlos socks isn't outrageous for its treatment claims. The socks are cheaper than buying a new pair of shoes if you're trying to rehab black toe, for example. (Although if your shoe is too small, no sock will fix the problems that come with that!)
12. Merrell Dual Tab Trail Runner Socks
13. Tracksmith Merino Tube Sock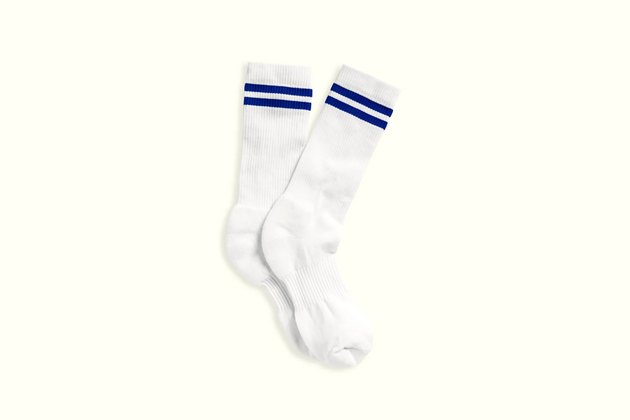 If you're an old-school runner or yearn for those glory days of distance running in the '70s and '80s, the Tracksmith Merino Tube Sock will take you there. The high-end performance running company has recreated the classic tube sock with performance Merino wool.
Thin and breathable, the tube sock has cushion where it counts in the heel and forefoot. The rib band isn't just for looks; it adds structure and prevents the mid-calf-length sock from slipping.