Heat stroke is a heat-related illness that occurs when a person's body temperature rapidly increases and exceeds 104 degrees Fahrenheit, according to FamilyDoctor.org, a website of the American Academy of Family Physicians. Persons who develop any of the after-effects of a heat stroke require prompt medical attention to avoid potentially life-threatening complications.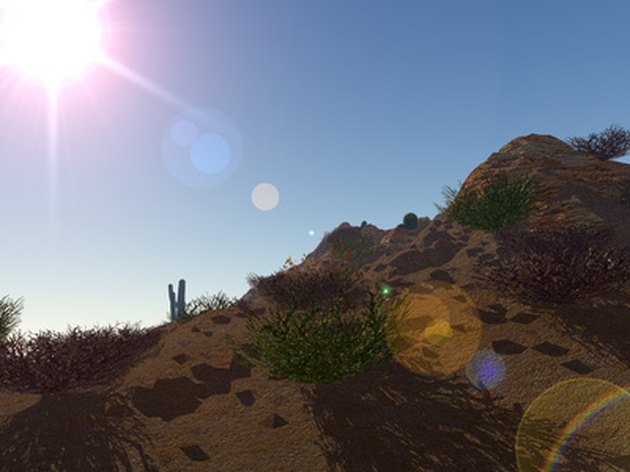 Dehydration
When a patient's body temperature rises rapidly, the normal cooling response of the body--sweating--fails to function, explains the U.S. Centers for Disease Control and Prevention. As a result, patients are unable to regulate their body temperature due to a heat stroke. An excessively high body temperature can deplete the body's fluid resources. When this occurs, patients can develop dehydration as an after effect of heat stroke, explains Drugs.com, a peer-reviewed medical information website. Symptoms of dehydration include increased thirst, dizziness, headache and loss of appetite. If a patient's fluid levels aren't adequately restored in a timely manner, dehydration can be fatal.
Increased Heart and Breathing Rate
A high body temperature due to heat stroke can cause heart and breathing abnormalities in affected patients. After a heat stroke, a patient has a rapid pulse and breathing rate, explains FamilyDoctor.org. These heat stroke after-effects can be accompanied by severe headache, dizziness, weakness, muscle cramps or vomiting, explains PDRHealth. Some patients may also experience difficulty breathing--a heat stroke after-effect that requires immediate medical intervention.
Brain or Organ Damage
When the body is unable to regulate its internal temperature due to heat stroke, the body's organs and tissues can become overheated. High heat levels can damage and destroy the body's cells, which can cause organ damage and failure, reports Drugs.com. In the absence of prompt medical treatment, patients who experience heat stroke can develop permanent brain or organ damage as an after-effect of this condition, which can lead to permanent physical or mental disabilities.
Loss of Consciousness, Coma or Death
Excessive heat can overwhelm the body. When this occurs, the body begins to shut down. As a result, patients who experience heat stroke can appear abnormally confused and may lose consciousness, reports the CDC. If the body is not cooled down quickly after a heat stroke, patients may slip into a coma, explains PDRHealth. Prolonged exposure to high temperatures following a heat stroke can cause the body to shut down completely, leading to death.