Heart rate reserve is a term used to describe the difference between your maximal heart rate and your resting heart rate. It can then be used to estimate your aerobic exercise training zone.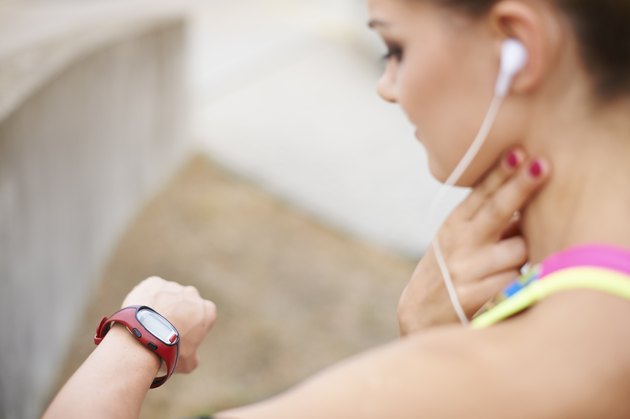 Step 1
Estimate your maximal heart rate by subtracting your age from 220.
Step 2
Determine your resting heart rate by placing your index and middle fingers over your radial or carotid pulse and counting the number of pulses in one minute.
Step 3
Subtract your resting heart rate from your maximal heart rate to determine your heart rate reserve.
Warning
The methods described give estimates. Contact a health or fitness professional for more accurate measurements.