Step 1
Urinary hesitancy is a term used to describe difficulty starting or maintaining a normal urine stream. While anyone can suffer from urinary hesitancy, it's often a symptom of benign prostatic hyperplasis or BPH. BPH is nonmalignant cell growth of the prostate gland. Most older men experience at least some problems with urination that may include a weak urine stream, according the the Mayo Clinic. People with chronic and recurrent urinary tract infections and those who suffer from certain neurological disorders may find it difficult to start a stream or fully empty the badder. Certain natural alternatives may help to improve a weak urine stream.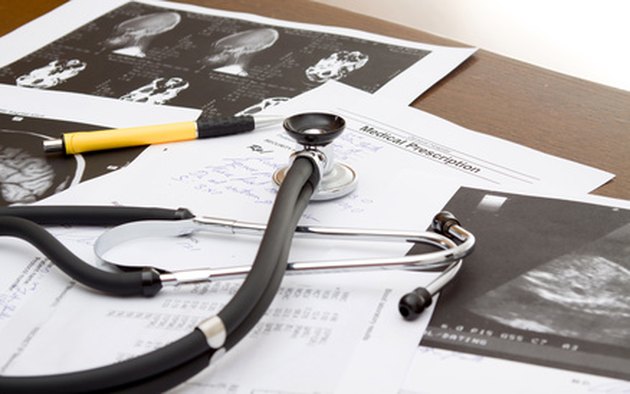 Warm Compresses & Massage
Step 1
Applying heat over your bladder will loosen up muscles and encourage urination, according to the University of Maryland Medical Center, or UMMC. A hot water bottle or warm compress should be placed over your lower abdomen below the naval and above the pubic bone. Gently massaging or placing light pressure over your bladder will also promote urination.
Fluid Intake
Step 1
Consuming plenty of water and other fluids, such as cranberry juice, will stimulate urination. Drink liquids throughout the day, but restrict your intake during the evening if it causes you to wake in the middle of the night to urinate, advises the University of Michigan Health Systems, or UMHS.
Diet
Step 1
Eating a heart-healthy diet that includes fruits and vegetables, especially those that contain high amounts of vitamin C and beta-cartone such as cantaloupe, mango and carrots, may lower the risk of BPH, according to the UMMC. Good dietary choices also include plenty of omega-3 fatty acids contained in fish such as tuna and salmon.
Herbs
Step 1
Rosemary has been used to enhance memory, decrease muscle pain and increase hair growth. Rosemary also appears to increase urine flow, notes the UMMC.
Saw Palmetto seems to relieve symptoms of BPH including weak urine flow and nighttime urination, says the Mayo Clinic.
African plumtree or pygeum may improve urinary problems that are due to an enlarged prostate gland or prostate inflammation, notes the NIH.
Talk with your doctor if a weak urine stream persists. The normal flow of urine keeps bacteria from growing in the urinary tract, reports the National Kidney and Urological Clearing House. When the bladder isn't emptied in a timely manner, bacteria is able to grow and infect the urinary tract.
Always talk to your doctor before taking herbal remedies internally to treat any condition.