By now, most men know that daily exercise can help prevent heart disease, cancer and a number of other dangerous health risks. While disease prevention is enough to get many men moving, others are more concerned about the development of an appealing physique. In fact, creating a toned, fit appearance is an important priority for many men. To reach this goal, incorporating aerobic exercise, resistance training, a healthy diet and weekly status checks is a must.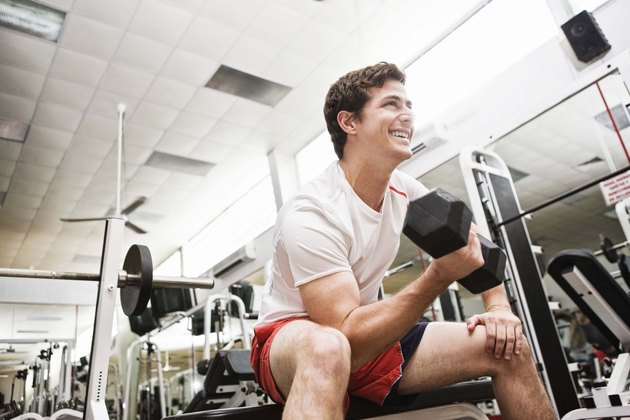 Step 1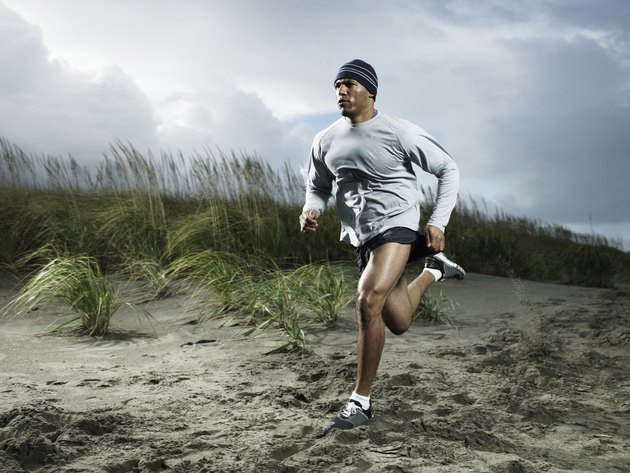 Incorporate aerobic exercise to burn calories and lower body fat percentages, says the American Council on Exercise. While any aerobic exercise is better than none, a total of at least 150 minutes of exercise per week is a must when it comes to trimming body fat and producing a more toned appearance. The American Heart Association says that men should keep their heart rate between 50 and 85 percent of resting rates during aerobic exercise for optimal results. This not only maintains cardiac safety, but is ideal when it comes to burning body fat.
Step 2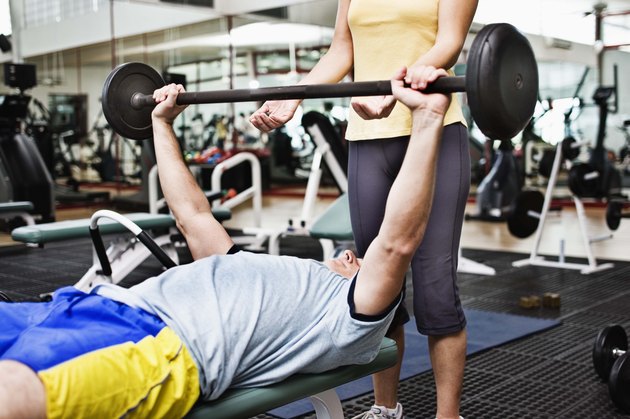 Hit the weights to build muscle mass. The American Council on Exercise encourages men to focus on a total body workout when it comes to resistance training, instead of targeting specific muscle groups. For best results, men who want to tone their bodies should use light weights and perform a high number of repetitions of an exercise, until their muscles are completely fatigued. This produces maximal muscle contraction, which is important in muscle hypertrophy and can aid in calorie burn.
Step 3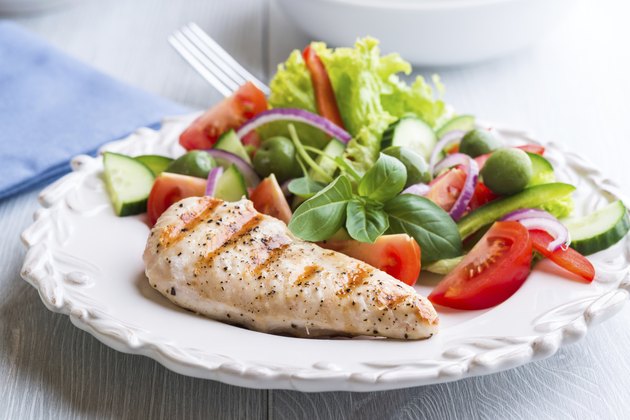 Follow a healthy diet. Though exercise is important when it comes to toning the body, a diet that is rich in whole grains, lean meats and low-fat daily will also play an important role. In addition, the Academy of Nutrition and Dietetics suggests that those who are actively training will likely require between 1.2 and 1.8 grams of protein per kilogram of body weight. Choose lean protein sources for best results during the toning process.
Step 4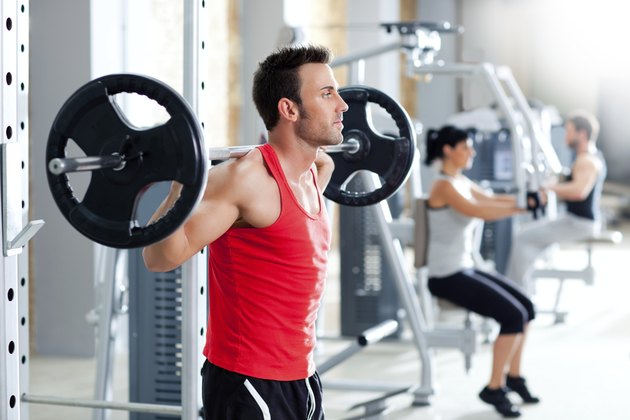 Track your progress. Men who want to tone their bodies should take weekly measurements to identify where they are in regard to where they started. Though the number on a bathroom scale may provide only limited information in regard to toning status, body fat calipers can provide objective data on changes in body fat percentages. Finally, tape measures can be used to determine the diameter of different parts of the body -- such as the waist, hips or biceps -- and show whether progress has been made.
Things You'll Need
Weights

Journal

Pen

Scale

Body fat calipers

Tape measure