Whether you're trying to better your 5k time or improve your performance at the end of a game, increasing your cardio stamina requires patience and persistence. There is no universally accepted method for maximizing your endurance. On the contrary, incorporating a number of different techniques into your workout may give you the best chances of success. Try adding the strategies below to advance your overall stamina.
Interval Workouts
Focusing on bouts of shorter periods of more intensive exercise, a method called interval training can effectively improve your overall stamina. A sample interval workout might involve running continuously for 4 minutes at a pace in which your pulse is 90 to 95 percent of your maximum heart rate. This is calculated by subtracting your age from 220. When you have completed the run, walk for three minutes before attempting three more intervals. Always do a warm up prior and a cool down after an intense session like this.
A 2007 study in Basic Sciences found that runners who practiced this technique three times per week showed substantial improvements in their VO2 max, a measure of stamina that looks at how efficiently your body uses oxygen during intense exercise. This improvement was significantly better than runners who simply trained by running at a slower pace for longer distances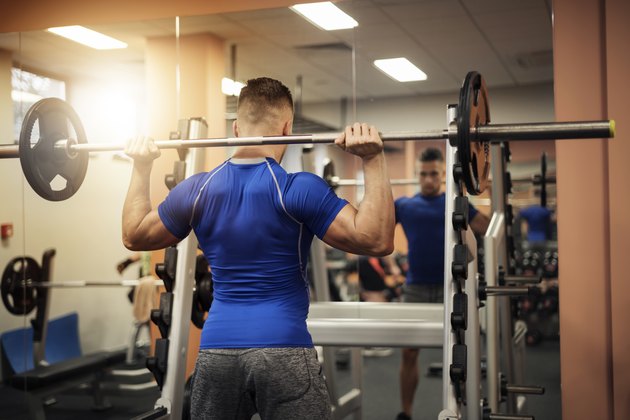 Resistance Training
Adding in a strengthening component to your workout may also result in improved overall cardio stamina. Ideally, your training regimen should involve the muscle groups that are especially active during your sport. For example, runners or bikers may want to emphasize the quad and hamstring muscles in the legs.
Ideally, two to three sets of four to 10 repetitions of each exercise should be performed with 2 to 3 minutes rest in between each set. To see proper gains in endurance, this regimen needs to be followed for at least 12 weeks, preferably during the off season of your sport or activity. Initially, try to lift lighter weights and slowly increase the amount as the strengthening exercises become easier.
Plyometric Exercises
Another type of exercise that may help improve your stamina is plyometrics. This type of training, which involves the rapid lengthening and then subsequent shortening of a muscle, can be helpful in making running more efficient. As a result of this, you're able to exercise for longer periods of time before you become tired.
Skipping, hopping and jumping are all good plyometric activities. Initially, complete two sets of 20 repetitions of each exercise for a total of 60 to 100 foot contactions on each leg. As the training progresses, advance to more challenging plyos and increase the number of foot contactions to 180. Attempting the exercises on a single leg or adding height or rotation to your jumps are good ways to progress the workout. Complete plyometrics twice weekly for at least six weeks in order to truly improve your cardio performance.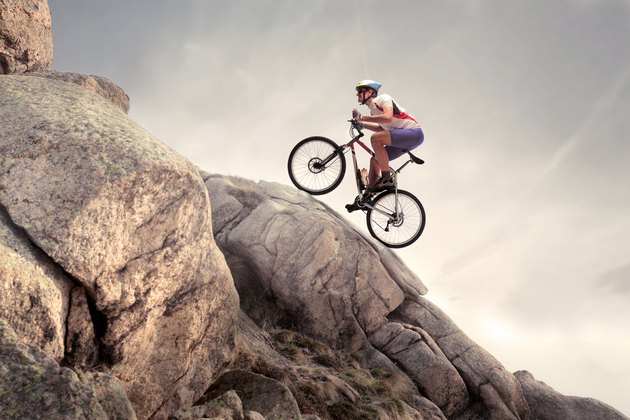 Gradual Progression
Above anything else, it is important be cautious when you are trying to increase your stamina while working out. The mileage or intensity of a cardio exercise, like running or biking, should not be increased by more than five to 10 percent per week. In addition, cross training with alternative forms of cardio is important as it aides in injury avoidance and ensures your body's muscle groups get a consistent challenge.
Guidelines and Precautions
The strategies detailed above are meant to be a general outline and may not be appropriate in all situations. Be sure to speak to your doctor or physical therapist if you have specific questions prior to beginning a new fitness regimen. In addition, stop immediately if you experience any pain, dizziness or feel light headed as this may indicate a more serious condition.