Spleen lymphoma, also called splenic marginal zone lymphoma, is a condition in which cancerous cells grow within the spleen, bone marrow and blood. This rare disease is a type of non-Hodgkin lymphoma that begins within the spleen. People who develop symptoms of spleen lymphoma should seek care from a medical professional as soon as possible.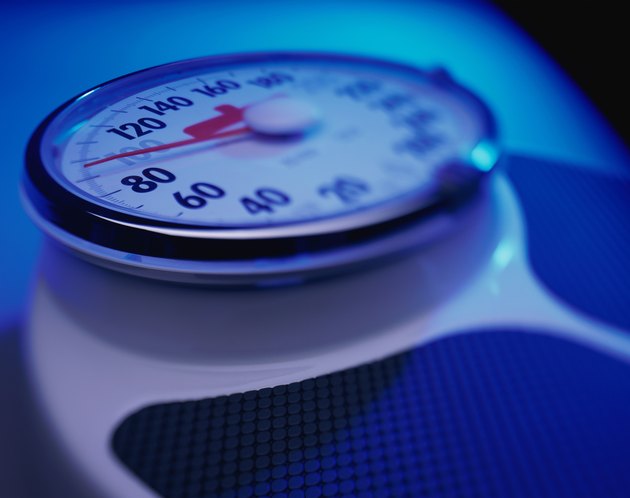 Abdominal Swelling or Pain
The spleen is a small organ located beneath the rib cage within the left side of the abdomen. This organ helps produce immune cells, which are used to protect the body against infection. Those with spleen lymphoma can develop extensive cancer cell growth within the spleen. Increased abnormal cell growth can cause the spleen to swell and enlarge, a symptom of spleen lymphoma referred to as splenomegaly, health professionals with Know Cancer report. Affected people can develop abdominal distention or swelling due to spleen enlargement. An enlarged spleen can also cause mild abdominal pain or discomfort.
Fever or Night Sweats
Spleen lymphoma is a type of B-cell lymphoma that can cause fever symptoms in certain people, University of Maryland Medical Center health professionals report. A fever is an increase in body temperature signaled by the immune system in response to the presence of infection or abnormal cell growth. Those who develop a fever can appear flushed and their skin can be warm to the touch. Night sweats can also occur as a symptom of spleen lymphoma in certain people. Profuse sweating through the night can be disruptive and may cause certain people to wake frequently drenched in sweat.
Decreased Appetite or Weight Loss
A swollen spleen can expand and press into surrounding organs, such as the gastrointestinal tract. When this occurs, affected people can develop a decreased appetite or may become full after eating a small amount of food, Know Cancer health experts report. These symptoms of spleen lymphoma can contribute to mild to moderate weight loss in affected people.
Itching
In healthy people, the lymph glands within the spleen help clear toxins from the bloodstream. Cancer cell growth within the spleen can disrupt the normal function of this organ, causing toxins to accumulate within the blood. High levels of blood toxins can inflame and irritate the skin. Consequently, people with spleen lymphoma can develop unusually itchy skin as a symptom of this disease, UMMC health professionals report. People who frequently scratch itchy skin can be at an increased risk of developing a skin infection.