According to the University of Michigan Health System, a colonoscopy is a test that allows the gastroenterologist to examine the interior lining of the colon. Colonoscopy is used to diagnose colon abnormalities such as colon cancer, colon polyps, ulceration and areas of inflammation and bleeding. Most patients are not able to resume a regular diet immediately after a colonoscopy. Regular foods are increased gradually as tolerated.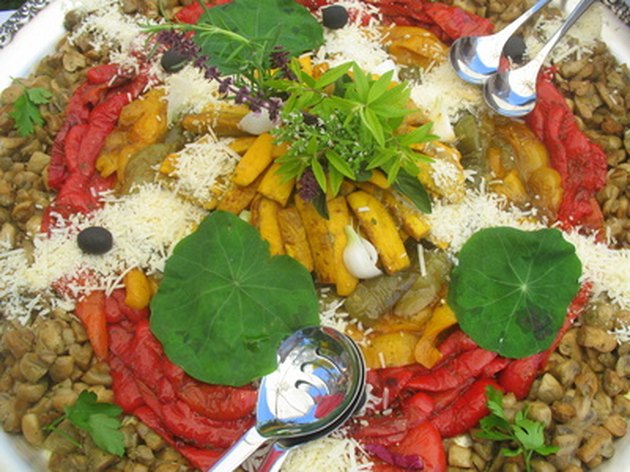 Light Foods
According to Gihealth.com, patients should eat light foods at first immediately after a colonoscopy. Most patients in the recovery area of the endoscopy unit are offered light foods such as vegetable soup and fruit juices. Light foods are easy to chew and digest. The patients may not be able to tolerate heavy foods such as steak and greasy foods immediately after a colonoscopy because of the effects of sedation medication. Sedation drugs may cause nausea and vomiting. The drugs may also cause uncoordinated movements and drowsiness which may make chewing of heavy foods such as steak difficult.
Low Residue Diet
The doctor may advise patients who suffer from colon complications following a colonoscopy to consume a low-residue diet. According to MayoClinic.com, low-residue diet limits the amount of fiber that passes through the colon. Colon stimulation and number of stools are reduced. Examples of low-residue foods include white rice and refined bread. Patients should avoid high fiber foods such as raw vegetables, vegetables with skin, dried legumes, raw fruits, fruits with skins.
Regular Diet
According to Gihealth.com, patients may resume regular diet the same day after a colonoscopy if they are able to tolerate the foods. Regular diet includes a variety of foods from major food groups such as proteins, carbohydrates, fruits, vegetables, oil, fats and minerals. If the patient is on diet restriction due to another medical problem, they should consult the doctor. Patients should avoid unhealthy fats, sugar and excess calories.
Fluids
Patients recovering from a colonoscopy may suffer from dehydration due to loss of large amounts of fluids due to colon preps. Colon preps draw large amounts of fluids in the colon leading to dehydration of the tissue of the body. Patients may take electrolytes solutions such as Gatorade in order to restore electrolytes and minerals in the body. Patients who have lost large amounts of fluids and are not able to tolerate oral liquids may require hospitalization for the administration of intravenous fluids. According to University of Michigan Health System, patients should not drink alcoholic beverages for at least 12 hours after a colonoscopy.