Eating carbohydrates causes your blood sugar to increase -- and although carbohydrates are a necessity in any healthy meal plan, too many carbs can lead to weight gain and potentially obesity. Adding some no-carb diet foods to your daily menu can help with healthy weight management and blood sugar control.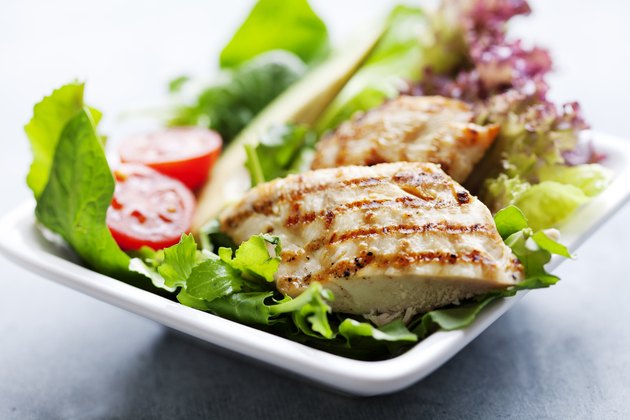 No-Carb Foods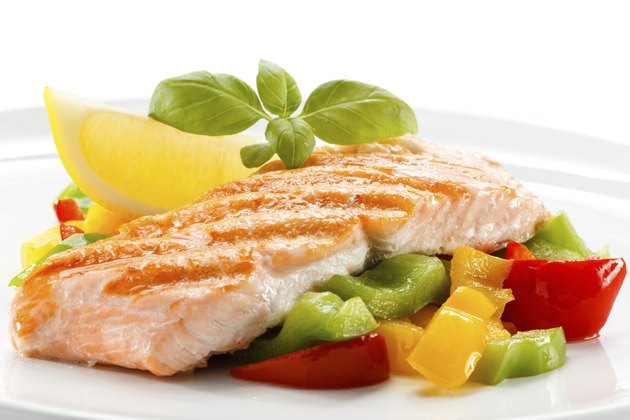 Foods that only contain protein, fat or both -- and are carb-free -- are few and far between. Most foods contain at least some carbohydrates. However, plant-based oils, other pure fats -- like butter and margarine -- meats, poultry, seafood and eggs are the best sources of carb-free foods. However, if you add vegetables to an egg omelet or breading or sweet sauces to chicken or fish, you're adding carbs to your no-carb selections. In addition, highly processed meats -- such as cold cuts -- often contain small amounts of carbs.
No-Carb Beverages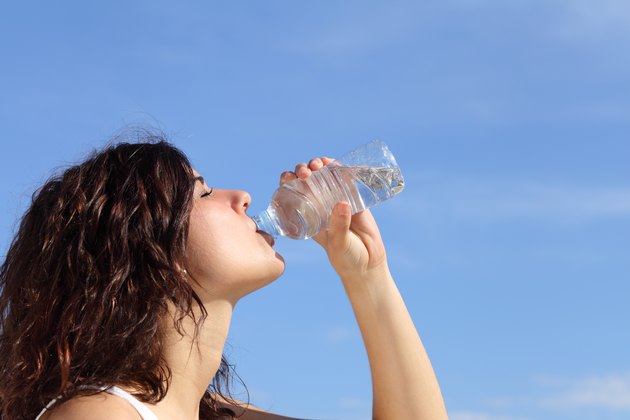 Carb grams can add up quickly when consuming sweetened beverages. No-carb drink options include water, most diet sodas and black coffee -- without the creamer. Water is the best no-carb choice. A 2013 review published in "Trends in Endocrinology and Metabolism" reports that consuming diet drinks containing artificial sweeteners, such as sucralose, saccharin or aspartame, may increase your risk for weight gain, type 2 diabetes and heart disease.
Low-Carb Options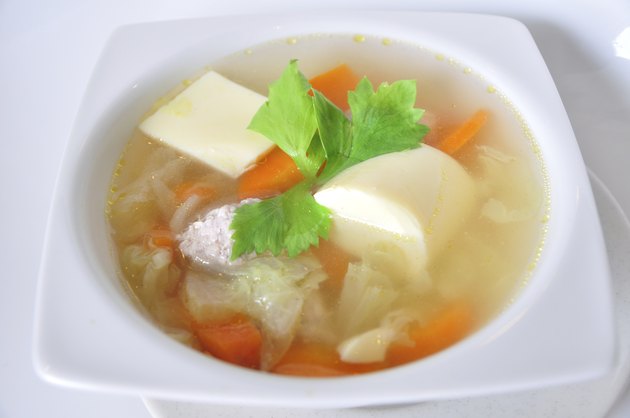 Picking low-carb foods -- in addition to your no-carb options -- gives you more options to choose from when planning lower-carb meals. Examples of healthy, low-carb foods include nuts, seeds, reduced-fat cheese, low-fat cottage cheese, tofu and non-starchy vegetables -- such as leafy greens, spinach, celery, tomatoes, peppers, cucumbers, mushrooms, broccoli and cauliflower. Many of these low-carb options contain 5 grams or fewer of carbs per serving.
Precautions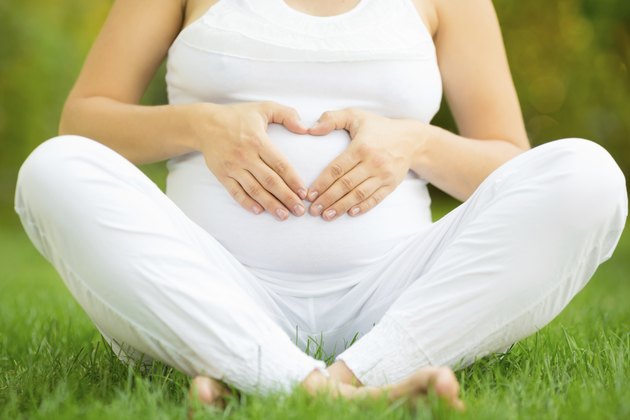 Although reducing your carb consumption -- when coupled with an increased protein intake -- can help you control your overall calorie intake for weight loss and healthy weight management, your body does need carbohydrates on a daily basis to function properly. Consuming too few carbs can lead to nausea, headaches, dizziness, constipation, weakness and fatigue. The Institute of Medicine recommends adults consume at least 130 grams of carbs daily. Also, pregnant women should eat 175 grams of carbs each day and nursing women should get at least 210 grams of carbs per day.