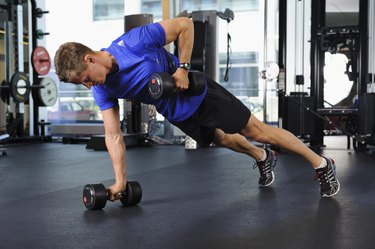 Even though men may have an advantage over women when it comes to burning fat thanks to hormonal and muscle mass differences, that doesn't mean it's easy. At its most basic level, losing body fat requires that you burn more calories than you consume every day.
You do this by cleaning up your diet and incorporating both weight-training sessions and cardiovascular exercise (specifically HIIT) into your weekly workout routine.
Was this article helpful?
Thank you for your feedback!