Cancer is a disease in which abnormal malignant cells begin to grow and spread in the body. These cells eventually form tumors, which, if they remain undetected, may spread to other parts of the body. The type of treatment for cancer depends on the type of cancer, severity of the disease and the patient's overall health. There are some early signs associated with both skin and penile cancer.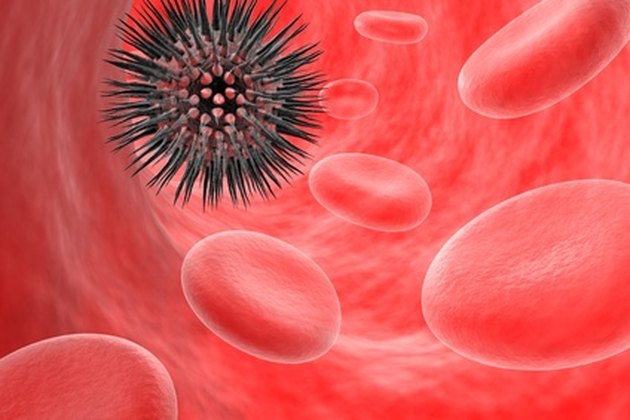 Early General Symptoms
There are some early general symptoms associated with cancer. According to the National Cancer Institute, weight gain or loss with no known reason, unusual bleeding or discharge, and feeling weak or very tired may be early signs of cancer. Both skin and penile cancer may cause these general symptoms. Patients should recognize the importance of an annual physical examination and screening exams, which may help detect cancer before it has a chance to spread to other regions of the body.
Skin Cancer
Skin cancer occurs when abnormal cells begin to grow and divide within the layers of the skin. Cancerous lesions can occur anywhere on the body, but may be more likely to occur in regions that have been exposed to the sun. There are three different types of skin cancer: Early signs of basal cell carcinoma include the appearance of a pearly or waxy bump or a flat, flesh-colored or brown scar-like lesion, reports MayoClinic.com. Squamous cell carcinoma may appear as a reddened nodule or a lesion with flaky or crusting skin. Early signs of melanoma, according to MayoClinic.com, include a large brownish spot with dark speckles; a mole that changes in color, size or feel, or that bleeds; a small lesion with an irregular border and portions that appear red, white, blue or blue-black; or dark lesions on the palms, soles, fingertips or toes, or on mucous membranes. Patients should have their skin examined as often as recommended by their dermatologist. The earlier skin cancer is detected, the more successful treatment may be.
Penile Cancer
Penile cancer occurs when cancer cells begin to grow and divide within the tissue of the penis. Some early signs of penile cancer include redness, irritation, or a sore or lump on the penis, states the National Cancer Institute. Men who develop these symptoms should seek immediate medical attention. These symptoms can also be caused by sexually transmitted infections, which may cause additional complications if not treated promptly. Penile cancer is diagnosed by biopsy, in which cells from the affected area are removed and examined under a microscope.