Free radicals are harmful molecules that can be anywhere, including in the air you breathe, cigarette smoke or the foods you eat. Antioxidants protect the body's cells from damage due to free radicals. The most common antioxidants include vitamin A, vitamin C, vitamin E and carotenoids, including beta-carotene, lycopene and lutein. Fruits, vegetables, green tea, dark chocolate and red wine are among the highest antioxidant-containing foods and drinks.
Fruits and Vegetables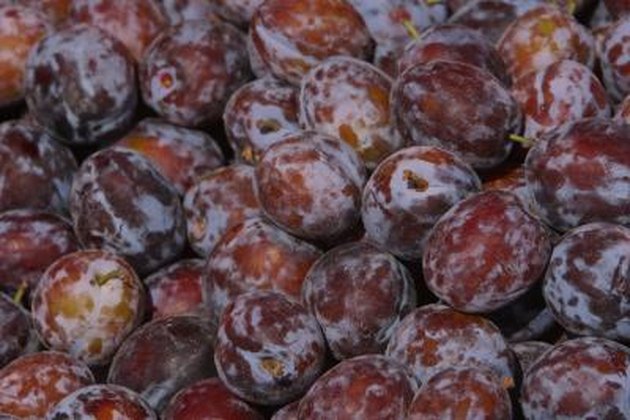 Deep-colored fruits and vegetables such as berries, tomatoes, carrots, broccoli, apples and plums are packed full with antioxidants that help protect cells against cardiovascular disease and certain cancers. Eating the recommended 1 1/2 to 2 cups of colorful fruits and 2 to 3 cups of colorful vegetables per day can help ensure various antioxidants are consumed and utilized by the body. Add berries to oatmeal or cereal at breakfast, sliced tomatoes on a sandwich at lunch, a fresh plum as a snack and toss some carrots and broccoli into a stir fry at dinner to achieve an antioxidant-rich day.
Green Tea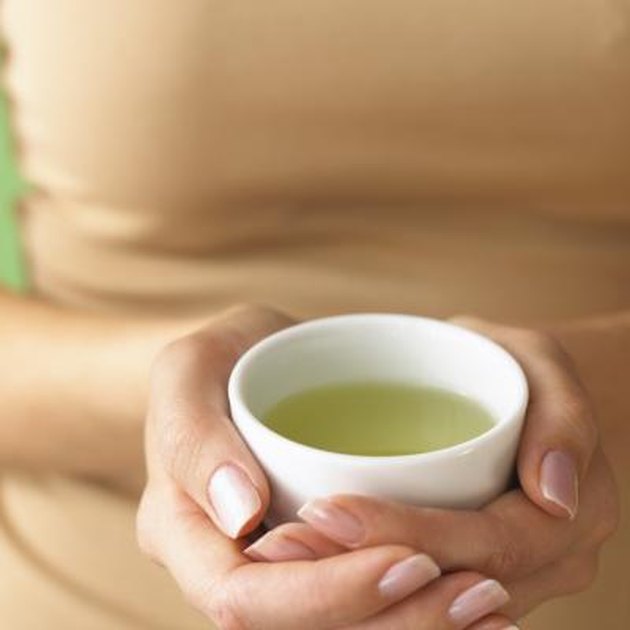 Green tea contains a different type of antioxidant called catechins. The purifying effect of these antioxidants protects cells from free radicals that can lead to blood clot formation, atherosclerosis and cancer. Drinking green tea daily has the potential to not only reduce the risk of cancer but also the risk of reoccurring cancer, according to the University of Maryland Medical Center. Green tea is most beneficial when consumed freshly brewed. Decaffeinated, instant and bottled teas generally have less of the antioxidant compounds. Green tea can interact with some medications, so if you take prescription medications, check with your doctor before drinking green tea.
Dark Chocolate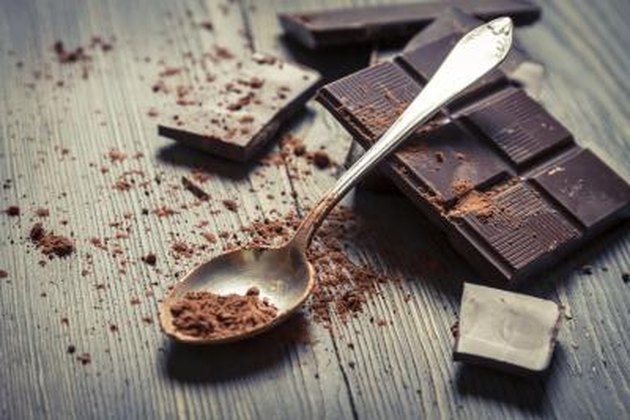 Dark chocolate has more than 60 percent cacao, meaning it is higher in antioxidants than milk chocolate and rich in flavonoids, which give it the dark color. Benefits of dark chocolate include reducing blood pressure, lowering cholesterol and lessening the risk for blood clots. According to the University of Michigan Health Systems, about one ounce of dark chocolate per day is recommended. Pairing fresh berries with dark chocolate produces an antioxidant-powered snack sure to satisfy any sweet tooth. Dark chocolate, however, is high in fat, averaging around 165 calories per ounce according to the U.S. Department of Agriculture.
Red Wine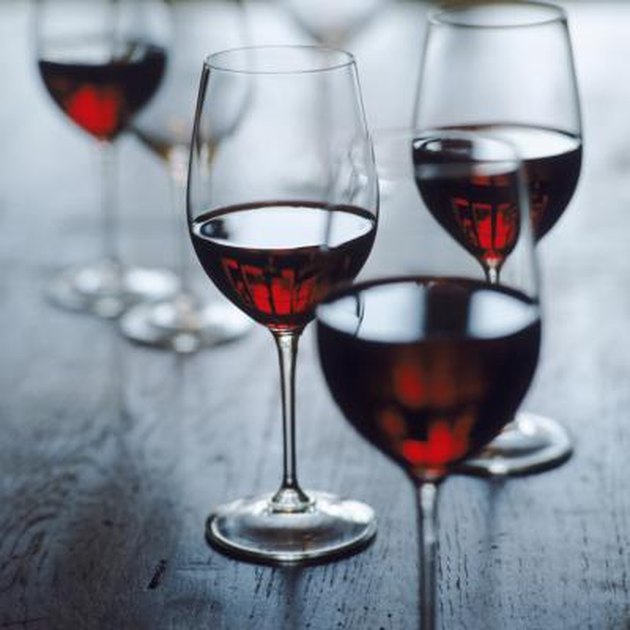 As opposed to green grapes, more antioxidants are found in the skin of dark red and purple grapes used to make red wine, such as Cabernet. Red wines contain resveratrol and a group of antioxidants called anthocyanins, which help to control blood pressure, reduce damage to blood vessels and protect against cardiovascular disease. According to Yale-New Haven Hospital, Harvard researchers say moderate consumption of red wine may have protective effects for the heart.