Blackberry leaf has many traditional uses, and it is officially approved in Germany for treating certain health conditions. Blackberry leaves can be made into tea or used as a mouthwash and gargle solution, according to Flora Health. Tannins in blackberry leaf are responsible for some of the beneficial effects, tannins can cause liver damage if taken in large amounts over long time frames. Consult a qualified health-care provider before using blackberry leaf supplements.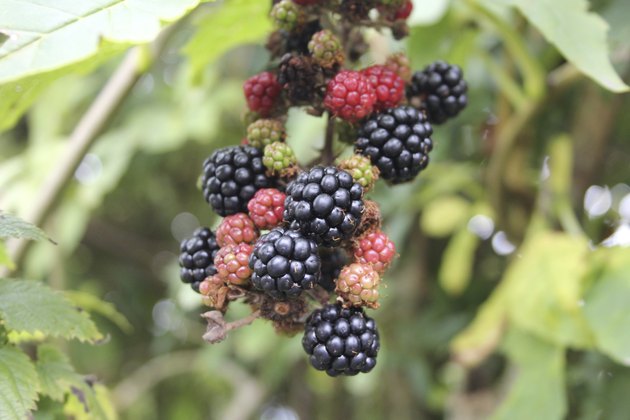 Diarrhea
Commission E, the German regulatory agency for herbs, has approved blackberry leaf tea for relieving non-specific acute diarrhea. Tannins in the leaves can alleviate this problem, according to Flora Health. The Commission E advises taking 4.5 grams of blackberry leaves daily as a tea or other internal supplement. The University of Maryland Medical Center lists a standard dosage of blackberry leaf tea for relieving diarrhea as 1 heaping teaspoon of dried leaves per cup of hot water, and drinking 1/2 cup per hour. The UMMC recommends talking to a doctor before taking blackberry leaf for treating diarrhea, because certain types of diarrhea can be worsened with herbal treatment.
Mucous Membrane Inflammation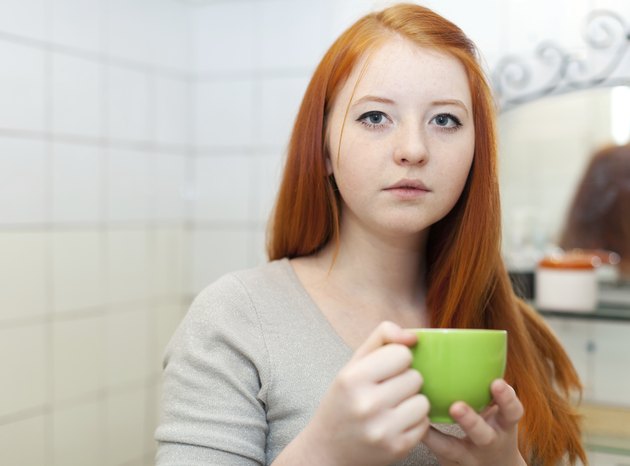 Blackberry leaf is also approved in Germany for treating mild inflammation of the mucous membranes of the mouth and throat, according to Flora Health. This makes it beneficial for relieving sore throat, mouth sores and gum inflammation. For these purposes, it can be used as a gargle, mouthwash or tea.
Ulcers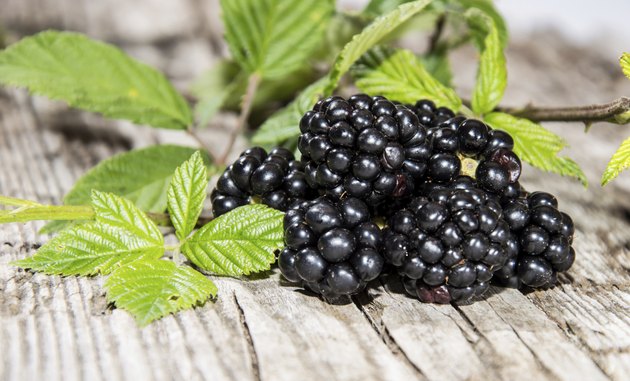 A laboratory study published in the July 2009 issue of the International Journal of Antimicrobial Agents evaluated the effects of Rubus ulmifolius, or elmleaf blackberry, on Helicobacter pylori bacteria, using leaves and isolated polyphenols. H. pylori is a common cause of gastrointestinal ulcers and stomach inflammation. It has developed some resistance to antibiotics, and antibiotics for treating H. pylori infection also are not easily available in developing countries. The leaf extract and all of the polyphenols had antibacterial effects against H. pylori.
Free Radicals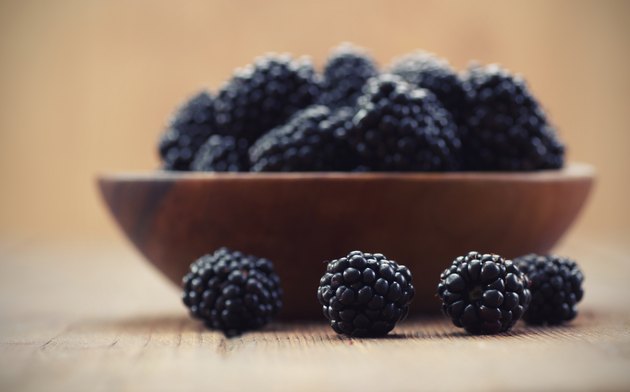 Thornless blackberry fruit and leaves have antioxidant properties, according to a study published in the February 2000 issue of the Journal of Agricultural and Food Chemistry. Antioxidants protect against the effects of free radicals, molecules produced during the metabolism of food into energy, or in response to environmental toxins such as cigarette smoke. Free radicals can damage cells and may be a factor in heart disease, cancer and other health problems. The study found that blackberry leaves had higher oxygen radical absorbance capacity than the fruit.