Casein is a protein found in cow's milk and other dairy products made from cow's milk. It makes up the majority of the protein found in milk and dairy products. However, some research has shown that this type of protein has hidden dangers. If you are considering removing casein from your diet, consult your primary-care provider or nutrition specialist to ensure your diet is complete.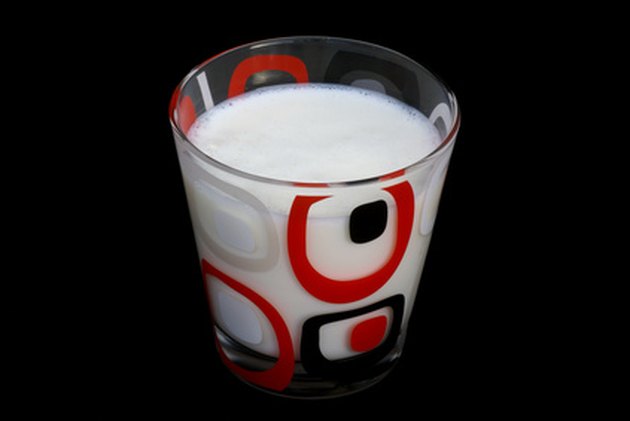 Cancer
In "The China Study," Dr. T. Colin Campbell explains the apparent link between the occurrence of cancer and consumption of animal protein. What he was able to find was that casein — which is 85 percent of the protein in dairy — promoted cancer in all stages of its development. He concluded that the only safe protein was plant-derived protein. The amount of cancer growth could be controlled based on the amount of casein in the diets of the laboratory animals.
This indicates that cancer could be avoided by shunning animal proteins, specifically casein. Other studies are still researching the subject so there is no conclusion as to the link between casein and cancer. When drastically changing your diet, be sure to consult your health professional.
Respiratory Problems
Casein is thick, coarse and often used to form the strongest glue known to man. It's also a strong mucus-forming substance. There is 300 percent more casein in cow's milk than in human milk. Due to this high amount of casein in the diet, the human respiratory system can become clogged and irritated.
Allergies and Illness
When the respiratory system becomes clogged and irritated, you body is more susceptible to hay fever, asthma, bronchitis, sinusitis, colds, runny noses, ear infections and the common allergy to dairy.