Women normally experience cramping as a part of the menstrual cycle. This abdominal pain can begin weeks before menstrual bleeding or midway through the cycle when ovulation takes place.Once menstruation ceases and menopause begins a woman should no longer feel menstrual pain. Menstrual pain after menopause can be caused by medication side effects or various reproductive conditions.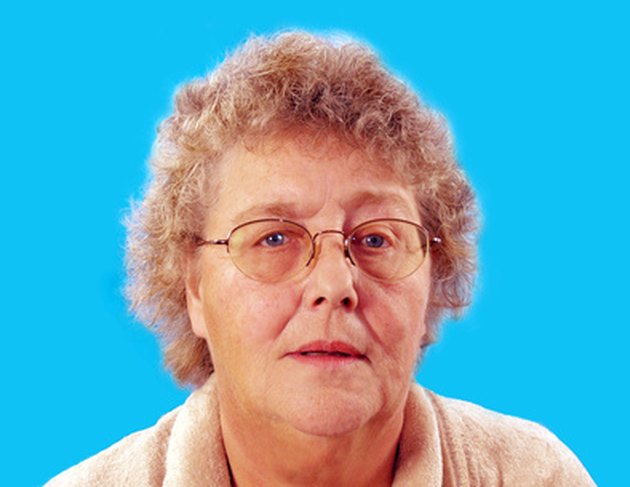 Endometriosis
Endometriosis is a condition that causes endometrial tissue to grow outside of the uterus. This tissue can be found in patches on the surface of the ovaries, bladder, colon and abdomen. Although this endometrial tissue is found outside of the uterus, it behaves the same way it does within the uterus during menstruation. In menstruation, the lining within the uterine cavity bleeds and breaks off; however, in endometriosis the areas of endometriosis do not break off although they do bleed. Even though endometriosis is thought of as a condition that affects women who are menstruating, Harvard Medical School states that the condition can also affect women who are in menopause. Endometriosis is fueled by the hormone estrogen and although the estrogen levels are greatly diminished in women during menopause, the ovaries still produce a trace amount of it. Symptoms of endometriosis are lower abdominal pain, pain with bowel movements, pain during or after sex and lower back pain.
Uterine Fibroids
Uterine fibroids develop in 75 percent of women at some point in their lives, according to the Mayo Clinic. Uterine fibroids are benign growths that attach to the uterine wall, grow within the uterine lining or grow inside of the uterine muscle. They can be microscopic or large enough to fill the uterine cavity. These growths form from an overgrowth of cells in the uterine myometrium--muscular uterine tissue--though researchers are not sure what causes this. However, they have determined that estrogen fuels the growth of these fibroids, which may be a problem for women taking estrogen replacements to lessen menopause symptoms or women with menstrual irregularities. Symptoms of uterine fibroids are bleeding after menopause, pelvic pain, frequent urination, constipation and backache or leg pain.
Endometrial Cancer
Uterine cancer--endometrial cancer--is one of the most common forms of uterine cancer, according to MedlinePlus. Although researchers have not pinpointed the cause of endometrial cancer, they have concluded that increased levels of estrogen may play a part in its development. Endometrial cancer mainly affects women over the age of 40, with it being most common for women in their 60s and 70s. Risk factors for endometrial cancer are diabetes, the use of estrogen replacements without progesterone, infertility, irregular periods, using the drug tamoxifen to treat beast cancer, obesity, polycystic ovary syndrome, menstruating before the age of 12 and starting menopause after 50. Symptoms of endometrial cancer are abnormal uterine bleeding, vaginal discharge or bleeding after menopause, and abdominal cramping.