Fish oil capsules are common nutrition supplements. As long as you don't open them, they should have no smell. Accidentally break one, however, and you'll have to deal not only with the greasy stain they can produce, but also with the oily smell. Whether in your hands, your clothes or the furniture, fish oil can be tough to eliminate if you don't use the right cleaners.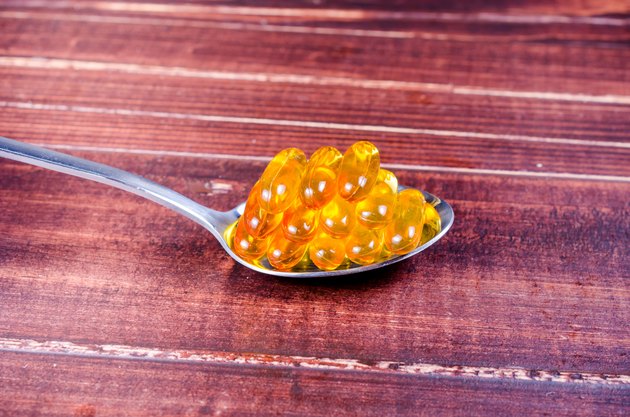 Step 1
Use a paper towel or toilet paper to absorb any remaining oil. Don't rub the area. Tap lightly until the area is completely dry. Repeat with a clean paper towel if necessary.
Step 2
Spread some baking soda on top of the area if still wet. Let the baking soda stand for 10 minutes or until it seems wet, which means it has absorbed any remaining oil. Brush the baking soda away from the area or use a vacuum if the area is large.
Step 3
Squeeze the juice of a fresh lemon and rub on the stain or on your hands. Rinse with fresh water and repeat if the fish smell is still there.
Step 4
Rub salt on the area you wish to clean. You can also mix lemon juice and salt and rub the mixture on the area with the fish oil stain and smell.
Step 5
Try bleach if the smell is not on colored fabric. Since you're dealing with oil and fish smell, bleach is a good strong option. If bleach is not an option, try vinegar. If you're trying to clean something small, combine water, vinegar and bleach.