Losing 150 lbs. is an excellent accomplishment. It takes real dedication to shed that many pounds. However, if you do it too quickly, you might be left with extra, loose skin. In some cases, this skin will retract on its own, but, in others, it might remain saggy and loose. One way to get rid of loose skin without surgery is to avoid it altogether. That can be accomplished by taking a more methodical approach to your 150-lb. weight loss.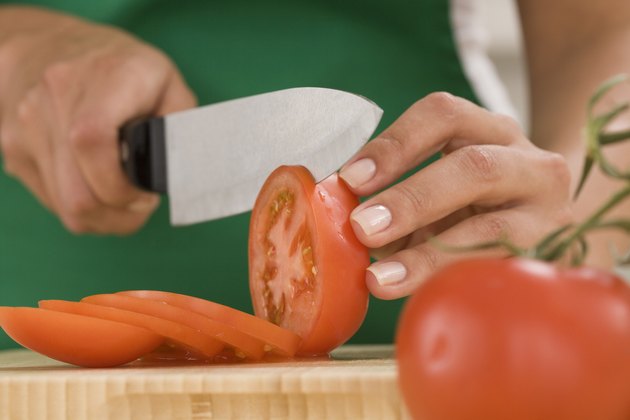 Step 1
Maintain a steady rate of weight loss with no one week's loss going over 2 lbs. This will help you to shed the weight steadily while giving your skin plenty of time to keep up with it. At this rate it will take you about a year and a half to lose 150 lbs.
Step 2
Use a moisturizer on your skin every day. This will keep your skin soft and supple and more elastic. This means it will be better equipped to snap back to its former shape.
Step 3
Eat a diet filled with healthy foods like vegetables, fruits, whole grains, low-fat dairy and lean protein. A well-balanced diet provides your body with essential nutrients and allows you to lose weight. Vitamins A and E are especially good for the skin as well, which will help to maintain elasticity.
Step 4
Drink plenty of fluids every day. Focus on getting at least eight glasses of water a day to stay hydrated and to keep your skin moist. This is vital for preventing dryness, which is necessary to ensure your skin shrinks as you shed pounds.
Step 5
Maintain an exercise routine that consists of 30 minutes of cardiovascular activity three times per week and resistance training three times per week. Go for a jog, swim or a bike ride around the neighborhood. Work out with weights or follow along with a Pilates video. Whatever exercises you choose to do, you will burn calories, which will help you to lose those 150 lbs. and keep your muscles toned, which can help to maintain taut skin.