Fibroids are uterine muscle tissue growths. According to MedlinePlus, a publication of the National Institutes of Health, 75 percent of American women of childbearing age will develop them in their lifetime. Fibroids vary in size with very small growths often going unnoticed. The larger they become, the more symptoms they create, varying from heavy and painful periods, to pressure in the abdomen, constipation, incontinence and infertility. Little scientific evidence support claims that exercises shrink fibroids. However, regular physical activity can help reduce associated symptoms, reposition them and prevent them from growing.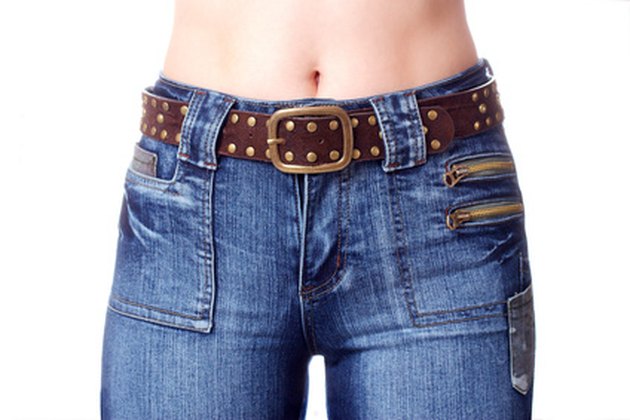 Yoga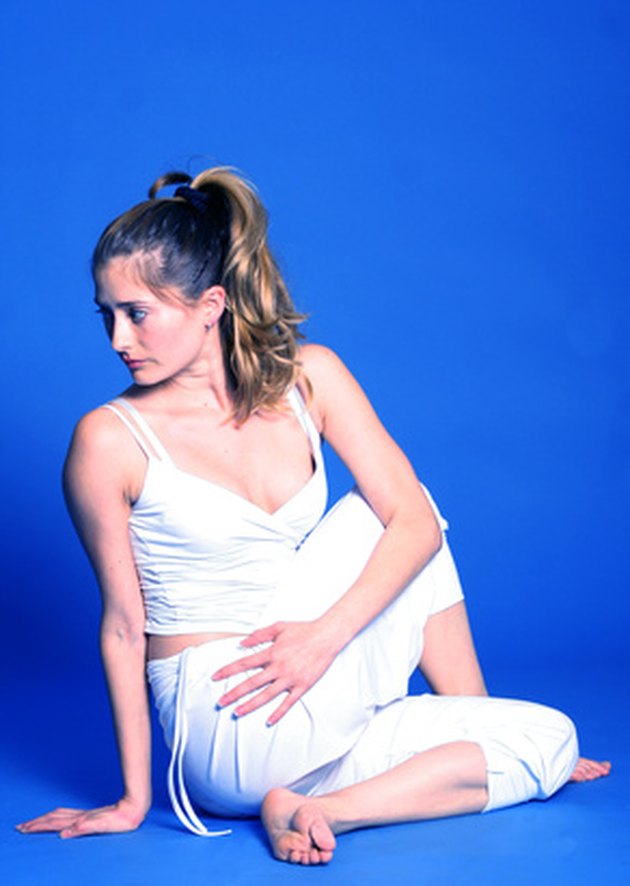 Caroline Myss, author of "Anatomy of the Spirit," was referenced in an article on the Use Nature website, which highlighted her suggestion that blocked energy in the womb manifests as uterine fibroids. The Point Flow website expanded upon this theory, drawing attention to Eastern philosophies and the ideology of blocked energies manifesting as disease. According to this article, chronic stress, leading to energy stagnation in the second chakra, can result in uterine fibroids. This chakra is positioned in your abdomen area. A National Ayurvedic Medical Association article recommends the cobra, boat, bow mahamudra and gentle spinal twist yoga poses to counteract psycho-emotional root causes of uterine fibroids. These poses, according to Eastern philosophies, can help unblock stagnant energy to increase the energetic flow in your pelvic cavity, preventing the growth of fibroids and other womb disorders.
Aerobics and Strength Training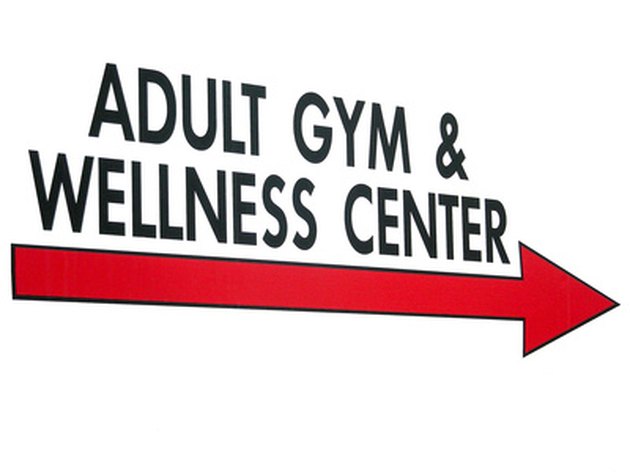 According to the MayoClinic.com, abdominal visceral fat is linked to elevated estrogen production. Increased estrogen levels can trigger uterine fibroid growth. Overweight women are at risk of developing fibroids, with chances increasing two to three times in obese women. MayoClinic.com recommends daily aerobic and strength training exercises to combat stomach fat, stating that moderate to intense exercises promote weight loss and tone your stomach muscles to shrink your waistline and decrease fatty deposits. A reduction in fat cells around your midriff will hasten the production of estrogen to combat fibroid growth.
Belly Dancing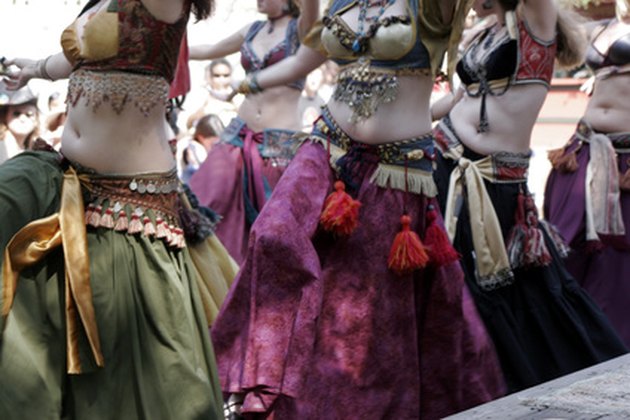 Women who suffer from uterine fibroids and infertility have been known to utilize belly dancing as an alternative healing therapy. Naturopath and belly dance instructor Dr. Sunyatta Amen estimated in an April 20, 2003 "Washington Post" article that 90 percent of her students suffered from uterine fibroids. Belly dancing consists of the rolling, circling and the undulating of hips and abdomen, which, as the article points out, helps increase blood flow to the womb to shrink fibroids and encourage them to shift positions. Belly dancing can also help you lose weight and reduce abdominal fat.
Is This an Emergency?
If you are experiencing serious medical symptoms, seek emergency treatment immediately.