Sodium nitrate is a salt that is added to hot dogs, bacon and other cured meats to help preserve them. In higher doses nitrates are also used as fumigates to kill rodents and these nitrates can leach into the soil, contaminating the food supply. While much smaller amounts are directly used in some prepared foods, there are health concerns related to sodium nitrate. The FDA permits a maximum amount of 2.75 ounces of nitrates to be added to 100 pounds of chopped meat. However, it is not yet determined how much sodium nitrate is safe to eat.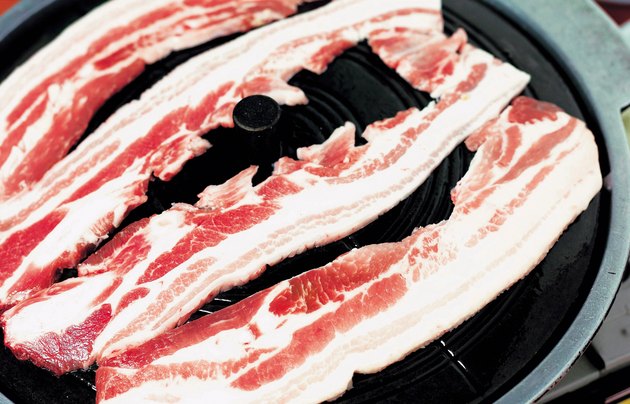 Nitrates May Affect Oxygen Circulation
Although sodium nitrate is used as a preservative that helps food from spoiling and becoming contaminated with harmful bacteria, it can cause adverse effects. In infants and toddlers, high concentrations of nitrate can lead to a condition called "blue baby syndrome," which can be fatal in some cases. The United States Environmental Protection Agency notes that this happens when nitrates bind to red blood cells, blocking their ability to carry life-giving oxygen throughout the body.
Increases Cancer Risk
Another reason to avoid nitrates is the link to an increased risk of cancer in both children and adults. The Linus Pauling Institute warns that nitrates are associated with an increase in brain tumors, leukemia and nose and throat tumors. With these strong warnings, its best to avoid sodium nitrate whenever possible.