Fast food chains are starting to recognize the growing number of vegans in offering vegetarian or vegetable-including menu options. According to Raw Food Health, vegetarianism is gaining popularity both in America and Europe. Subway is no exception: Some of its stores offer a sandwich called the Subway Veggie Patty. Subway does not share its recipe--why would anyone need to purchase it if one could make it at home?--but you can find out the ingredients.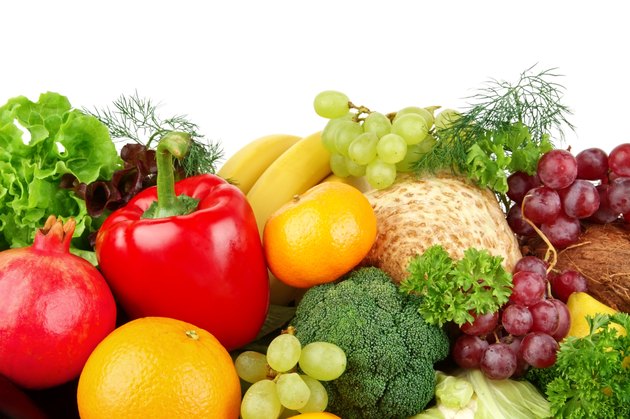 Vegetables
The United Kingdom's Subway website lists carrots, corn and red peppers as the main ingredients of its Veggie Patty. LIVESTRONG author Katie Vann found an ingredient list for the patty that also included mushrooms, water chestnuts, onions, green peppers and black olives. This list also identified that the "celery" ingredient of the patty is actually a celery powder, and not the fibrous vegetable.
Fillers
The fillers and allergens of the Subway Veggie Patty are listed as cow's milk, eggs, wheat and gluten. For lacto-ovo vegetarians, or those who keep milk and eggs in the diet, this is an acceptable vegetarian sandwich. However, strict vegetarians and vegans, or those who use nothing from animal sources, could not eat this patty because of its egg and milk content. The patty contains brown rice and oats, providing the complex carbohydrates and calories in the sandwich.
Nutritional Content
The average consumer might think anything labeled "veggie" is a healthful food. The bottom line: Subway says this patty, not including the bread, has 46 g of carbohydrates out of the 130 recommended daily by the USDA. Subway's nutritional source says the patty has 3.2 g of fiber and 23 g of protein. The most unhealthy component of this patty may be its sodium content: Subway says it has 900 mg of sodium and 2.2 g of a "salt equivalent" in each patty. The USDA recommends a combined daily limit of 1.5 g of sodium, almost half the patty content.