A subject of debate is whether it is more fattening to put butter or cream cheese on a bagel. Although more nutritional toppings are available, the answer to this question depends on how much you intend to use.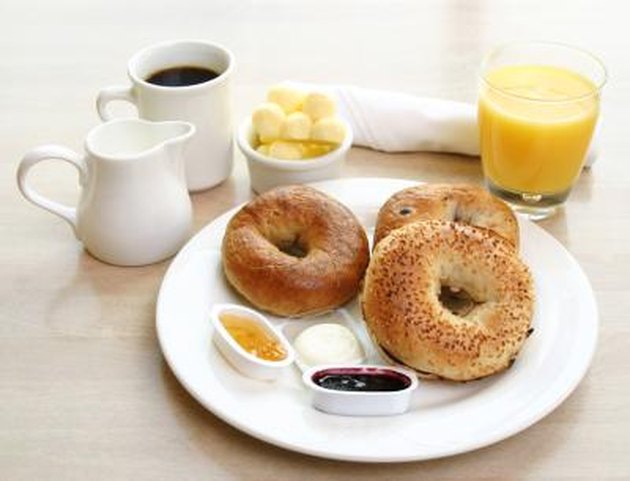 Calories in Butter
One tablespoon of butter has 102 calories, according to the USDA National Nutrient Database. It contains more than 11 grams of fat. With each 1 gram of fat containing 9 calories, this product is almost entirely made of fat. It contains no fiber and negligible amounts of protein and carbohydrates.
Calories in Cream Cheese
There are about 50 calories in 1 tablespoon of regular cream cheese, which weighs 14.5 grams. It contains 5 grams of fat, bringing the total of calories from fat to 45. With 45 out of 50 calories coming from fat, this is not a food that you should eat excessively if you are trying to lose weight.
Conclusion
Gram for gram, butter has more calories than cream cheese, but keep in mind the portion sizes that you take. A pat of butter is much smaller than a typical serving of cream cheese, so you will probably put significantly more cream cheese on your bagel than butter, increasing the number of calories you consume. Which topping is best for you will depend on how much you use. The McKinley Health Center at the University of Illinois suggests substituting full fat cream cheese with lower-fat versions or substituting butter with margarine to decrease the calories and fat in your diet.