Celery has attained near-cult status as the dieter's not-so-secret weapon. It is highly portable and doesn't require refrigeration when you are on the move, so it is a go-to snack when you are on the go. Some claim it burns more calories than it contains.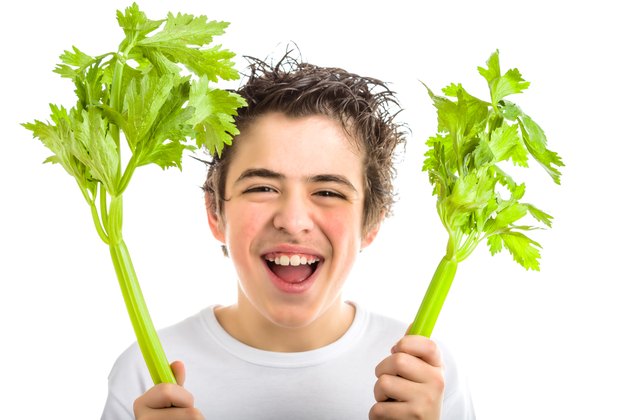 Calories and Fat
One 7 ½ to 8 inch stalk of celery has 6 calories. It has no cholesterol and 0.1 g of fat. One stalk of celery has 1.4 g of carbs, including 0.6 g of dietary fiber. It provides 16 mg of calcium, 104 mg of potassium and 0.3 g of fiber. Celery would be a good nutritional bargain, even if you didn't burn any calories eating it.
Negative Calorie Foods
Books and online resources tout celery as a negative calorie food. These are foods that reportedly burn more calories than they contain. In fact, celery delivers more calories than it consumes.
Calories Burned
The energy required to chew, swallow, digest and eliminate celery, called the thermic effect, is about 15 percent of its caloric value. So, if you eat 2 stalks that contain a total of 12 calories, you would burn close to two of those 12 calories processing the celery.