Cocoa powder is a valuable ingredient to keep in your pantry, especially if you're prone to spontaneously cook chocolate desserts or just favor a cup of hot cocoa during the chilly winter months. Unlike hot chocolate powder, cocoa powder typically has a bitter taste and requires sugar or another form of sweetener to make it palatable. Regardless of how you use it, cocoa powder packs a caffeine punch.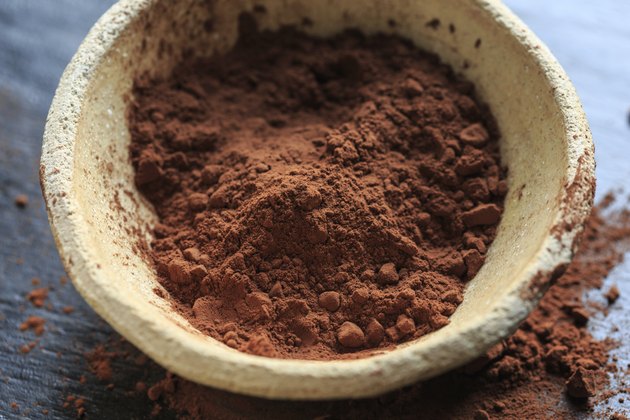 Skip the Cocoa Before Bed
The exact amount of caffeine in cocoa powder varies according to the manufacturer. In general, however, the U.S. Department of Agriculture reports that 1 cup of dry, unsweetened cocoa powder contains 198 milligrams of caffeine. Each tablespoon of cocoa powder has 12 milligrams of caffeine -- not a lot, but it can affect those sensitive to the compound. Consuming foods or drinks that contain caffeine stimulates your nervous system and your brain, which can help you fight fatigue. If you consume too much caffeine, you can experience side effects such as general anxiety and difficulty sleeping.