Calcium chloride is a dough-strengthening and -raising agent, as well as a preservative, says the World Health Organization. It helps to make food, like pickles, taste salty, without actually adding salt, increases fruit and vegetable firmness and tenderizes meat. The U.S. Food and Drug Administration, or FDA, reports that extensive studies provide no evidence that ingesting calcium chloride in the quantities found in food pose a risk to the public. The dangers of using calcium chloride as a food additive are associated with plant workers who add it in its pure form rather than the consumers who ingest it.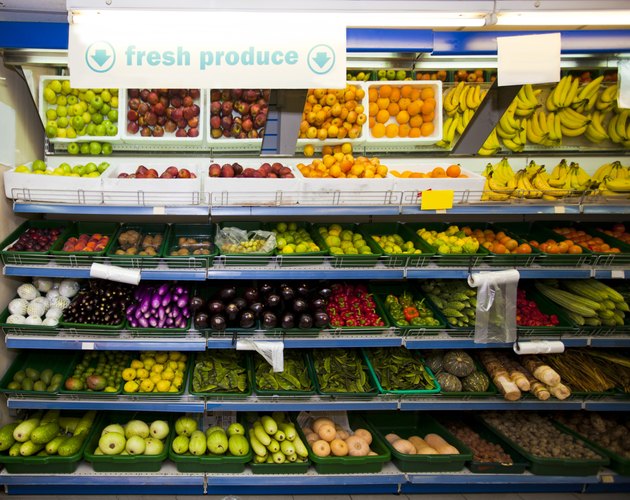 Inhalation Dangers
Although inhaling calcium chloride in granular form does not pose a significant danger, inhaling its dust -- the form it often takes when being added to foods -- poses a hazard. It can irritate the respiratory tract, leading to coughing and shortness of breath, according to calcium chloride's material safety data sheet, or MSDS.
Ingestion Dangers
Calcium chloride has a low toxicity rating, but ingestion can still lead to many problems. This is due to a process called hydrolysis, which occurs when calcium chloride reacts with water and creates excess heat as a byproduct. Ingestion may seriously irritate the moist linings of the body, such as those in the nostrils, mouth and throat, lips, eyelids and ears. Ingestion of larger amounts may induce gastrointestinal upset, vomiting and abdominal pain.
Skin & Eye Contact Dangers
In its solid form, calcium chloride may cause mild skin irritation. When skin is moist, or when calcium chloride is in solution form, this irritation is more severe and may even cause burns. The heat generated from hydrolysis may also cause burns and irritation when it comes in contact with eyes.