Biking is an aerobic exercise that can help improve oxygen intake. Aerobic exercises also can provide cardiovascular benefits. Cycling can be done outside and used as a means of transport, or indoors on a stationary bike.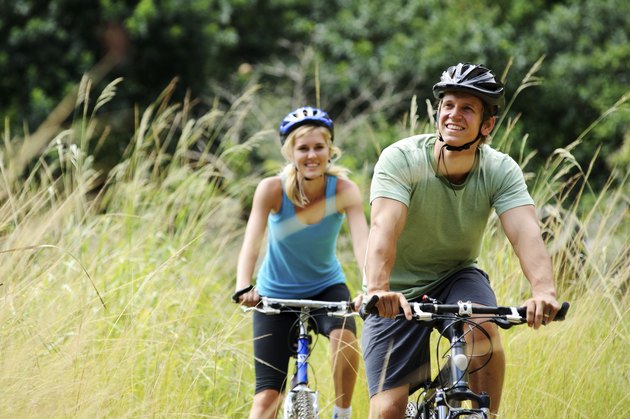 Leisure Bicycling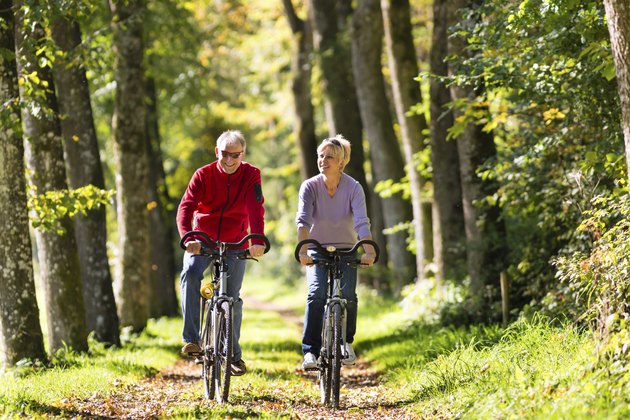 The exact amount of calories you burn during one hour of biking depends on your starting weight. The more you weigh, the greater the number of calories you expend. A person who weighs 160 pounds will burn about 288 calories in one hour of cycling at a leisurely pace.
Mountain Biking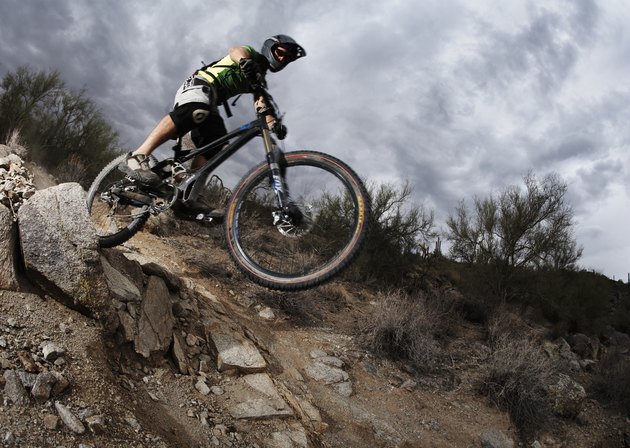 Mountain biking is more strenuous because of off-road trails and hills. A 160-pound person burns about 614 calories during one hour of mountain biking.
Stationary Bike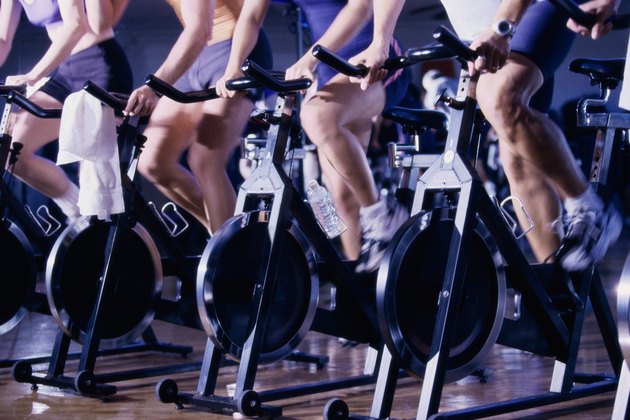 One hour on a stationary bike burns about 509 calories for a person who weighs 160 pounds. Stationary bikes usually have more than one setting. You can make the pedaling more difficult if you want to burn extra calories. Vigorous stationary cycling burns about 826 calories in an hour.
Weight Loss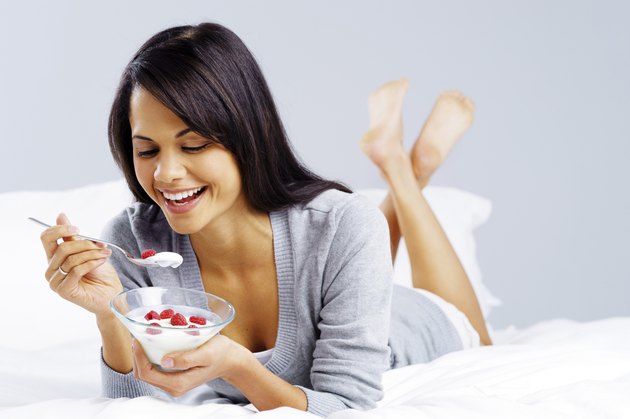 If you want to maintain your weight, the number of calories you consume should equal the number you burn. If you want to lose weight, you must burn 3,500 calories more than you consume to lose a pound of fat. Aim to burn 500 calories per day to lose 1 pound per week.