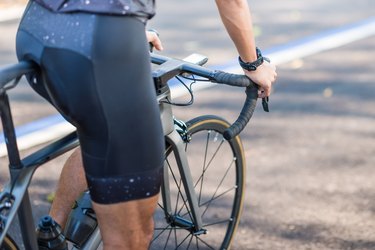 Cycling shorts might make you feel a little, ahem, exposed, but the benefits they provide make them a must-have. Simply put: Bike shorts keep you comfortable, can help improve your form and come in lots of styles and materials for different types of riding.
"It's worth investing in a nice pair of bike shorts because they last a very long time," says Parker Ramspott, owner of Laughing Dog Bicycles in Amherst, Massachusetts. "You want to enjoy your riding and exercise, and you want to be comfortable while you're doing it."
But how do you know what's the right fit for you? Here, we get into the need-to-know that will help you choose the best bottom for your next climb.
Anatomy of Cycling Shorts
Cycling shorts have a few specific features that differentiate them from normal workout clothing. They're almost always made from a snug-fitting athletic material, complete with four-way stretch for freedom of movement. You might typically associate bike shorts with Lycra, but many incorporate a range of materials including nylon, polyester, Spandex or lightweight merino wool. These materials pull moisture away from your skin, which prevents rubbing or chafing on long rides.
All cycling shorts have a special section in the middle called a chamois, named after the leather material used on the earliest-made biking bottoms. This chamois is designed to reduce pressure on the sit bones of your pelvis, and most use different densities of foam or gel padding.
Best Liner Shorts
Liners consist of a very thin stretch material and a simple chamois. They're designed to turn any of your regular athletic shorts into bike shorts. This means that they're not particularly durable on their own; you'll want to wear them under another pair of shorts when you ride.
Raceface Stash Liner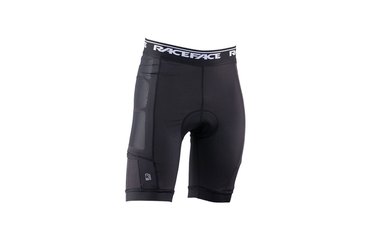 "For new cyclists, I like to suggest starting with liner shorts," says Rampsott. The Stash from Raceface is a great liner for mountain biking or casual riding. Made from a polyester and nylon blend, these have a built-in chamois for comfort and integrated cargo pockets along the outside — perfect for stashing your bike tools, spare tube or an energy bar.
Zoic Premium Liner Shorts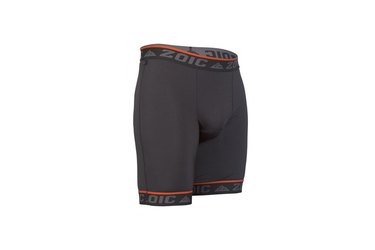 The Premium liner shorts from Zoic are a great budget option for new riders. The materials are straightforward, with four-way stretch and multi-density foam in the chamois. These are intelligently designed with outward-facing seams that avoid irritation spots. Soft rubber grip along the bottom hem keeps these in place on longer rides.
Best Road Bike Shorts
Road cyclists are more stationary than riders tackling more intense routes and climbs. That means that their rear stays in contact with the saddle all day long, making the right pair of road shorts indispensable. Road bike shorts are designed to be worn on their own, with nothing on top of them. They're sleek, aerodynamic and streamlined. They usually come in two styles: shorts and bibs.
Rapha Core Bib Short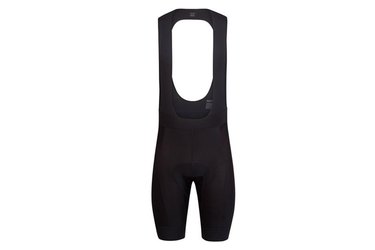 For long rides, Ramspott suggests going with "bib shorts" like the Rapha Core bib, which are designed with integrated suspenders to keep the chamois in place. Rapha's brand is synonymous with some of the best road cycling gear available, but their Core bib shorts forgo their typical premium price in favor of a short that everyone can appreciate. These are designed for long rides, with very wide and comfortable straps and a modest fit.
Castelli Cento Short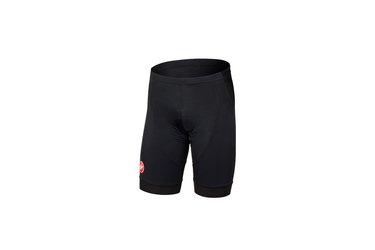 Castelli's Cento short cuts all the frills and provides a great-fitting option for casual cyclists. This pick is more flattering than a typical race short, thanks to the longer inseam and relaxed fit through the thigh. The materials and the quality of the chamois match well to more expensive alternatives, but Castelli kept these at an entry-level price for new roadies.
Best Mountain Bike Shorts
Mountain bike shorts look a lot more like traditional shorts. Often referred to as "baggies," these comfortable options use a padded chamois liner to absorb shock and vibration from rough trails. Mountain bike shorts sit high on your waist and usually have a long inseam. Most have deep cargo pockets for trailside essentials, and some are waterproof for muddy, early-season rides.
Patagonia Dirt Roamer Shorts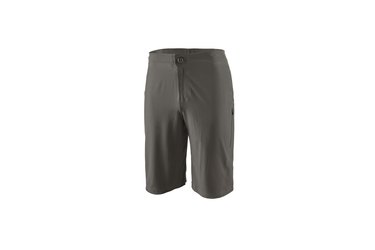 Patagonia's Dirt Roamer short blurs the line between bike and casual clothing, which makes them perfect for the transition from trail to town. If you're on the fence about bike-specific clothing, these minimalist shorts do a great job of blending in, but they're still tailor-made for mountain biking and feature a breathable, quick-drying material. Patagonia makes an integrated liner for these, but you can use any liner on the market for a custom fit.
Fox Racing Ranger Cargo Short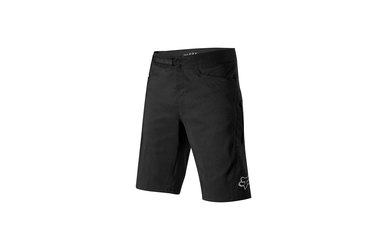 Fox's Ranger cargo shorts are less expensive than others, but they're a great option if you want a utilitarian pick to beat up over a few seasons. These are full-featured shorts with plenty of pockets, and the chamois is included in the base price — making them an excellent value. They also have an articulated waistband with a webbing loop belt that keeps them comfortably snug on your hips, even when you're bent forward on a steep climb.
Best for Wet Weather
When the temperature dips and riding conditions are less than ideal, your cycling shorts are your last defense against painful chafing and irritation. Many bike bottoms are designed specifically for shoulder-season weather and big summer storms, with waterproof or water-resistant materials and warm thermal linings. These are the shorts to grab when you have no idea what conditions to expect on your next long ride.
Endura Pro SL Biblong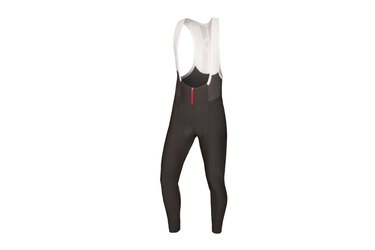 Maintaining the sleek look of your road riding kit can be difficult on rainy rides. A dedicated pair of road riding shorts designed for rain will be significantly more comfortable than the alternatives. This pick from Endura is made with a windproof, water-repellent fabric that keeps you warm, and the bib design secures them below your riding jacket to keep water out of the chamois. These shorts also come in several chamois widths to match riders with different proportions.
7Mesh Revo Short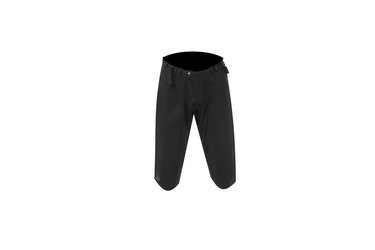 The 7Mesh Revo short features full Gore-Tex protection that extends below the knee, which is about the only thing that will keep you warm on winter rides. These shorts are uncompromising and very well reviewed, and the price is comparable to traditional three-layer rain pants. When paired with a good rain jacket, these can take you straight through the worst cycling season.