A 2008 study at the University of South Carolina found that swimming cuts mortality rates by as much as 50 percent, even when compared to others who are physically active. Since you are buoyant in water, swimming is also easy on your joints, making it an effective workout if you are recovering from injury or need to give your joints a break.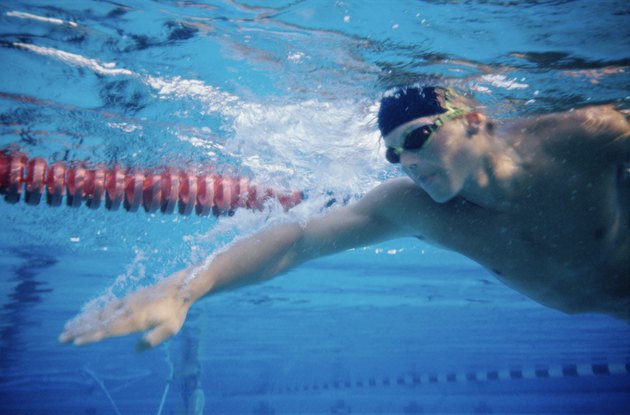 Identification
A half-mile is 2,640 feet. Most pools are 25 yards. To swim a half-mile, you need to cover just over 34 laps. If your pool is measured in meters, you need to swim about 32 laps.
Considerations
Your body weight and intensity level affect the number of calories burned. The higher your body weight, the more effort it takes to swim and the higher the calories burned. The lower your intensity, the fewer calories you burn.
Calorie Count
The Centers for Disease Control says that a half-hour of slow freestyle, about the time it takes to swim a half-mile, burns 255 calories for a person weighing 154 pounds.