For most people, the best time for that ab workout was "yesterday." However, if you want fast results without pain, there might be a good reason to work out at specific times of the day.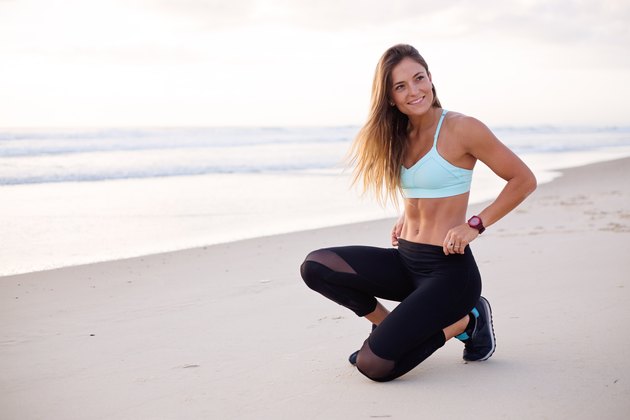 Consider saving your workout for the afternoon, as you can potentially damage your spine if you perform ab exercises first thing in the morning. Additionally, an afternoon workout will be more effective at maintaining your body's healthy circadian rhythm.
Spinal Compression During the Day
Your spine naturally lengthens slightly while you're asleep in a reclined position. That's because the flexible intervertebral discs between your vertebrae compress slightly over the course of a day and decompress at night when you're lying down.
The compression is significant; you might be a full centimeter taller when you wake up in the morning, as compared to when you go to bed.
Disrupting the circadian rhythm with an early-morning or late-night ab workout might not be a good idea.
Spinal Flexion and Ab Exercises
Ab exercises can compress your spine, which can cause damage to these discs. The repeated flexion of a situp or crunch puts pressure on these discs, which can cause swelling or serious injury, like a painful hernia.
You're most vulnerable in the early morning, right after you wake up, since your discs take in water all night long and expand. Added pressure from an early-morning situp has the potential to cause a lot more damage than the same exercise being done in the afternoon.
Your Circadian Rhythm
Humans, like most mammals, have an internal clock called a circadian rhythm. Your circadian rhythm is affected by your sleep schedule, your environment and even your workout schedule.
"It is evident that exercise will help to regulate our bodily clocks and circadian rhythms," said Colwell in an interview with the New York Times. Disrupting the circadian rhythm with an early-morning or late-night ab workout might not be a good idea.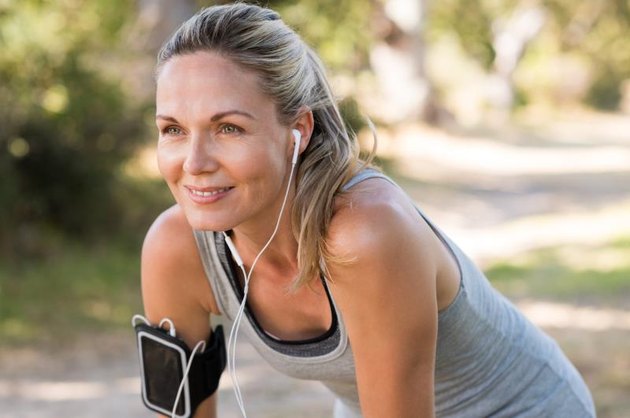 The Best Time to Do Abs Is Now
Everyday motions like bending, turning around, sitting, and standing are benefited by strong ab muscles, as are more intense activities like playing a sport, moving out of your apartment or going on a long bike ride.
Any ab exercise is better than none at all, so don't let the time of day keep you from pursuing stronger abs.
Tips
Alternative exercises, such as the plank, can help strengthen your abs and core without flexing your spine. Look for a diverse collection of plank variations to weave into your ab workout routine.