The number of calories you should eat when you work out depends on different factors. What your workout is, how much you exercise and your goals for working out all play a factor. A great tool to help you track your daily diet and fitness goals is an online calorie calculator.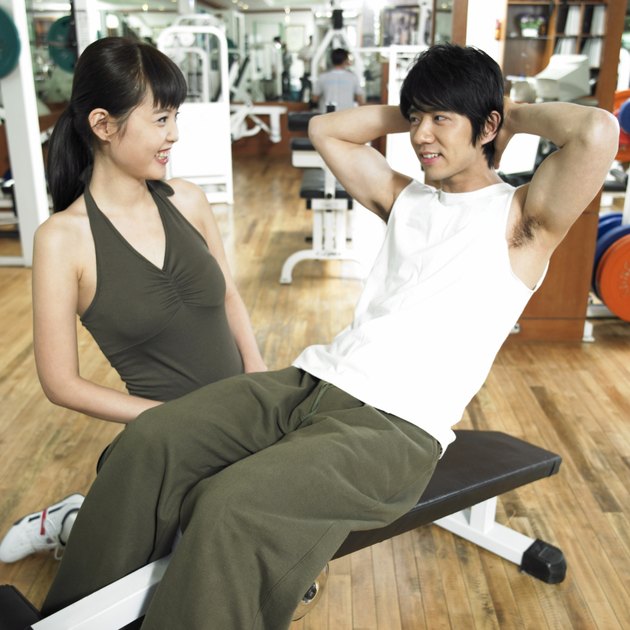 Baseline Calories
The U.S. .Department of Agriculture recommends that adult males eat between 2,000 and 2,500 calories daily. The recommendation for women is slightly lower -- 1,800 to 2,300 calories per day. These estimates represent the basic function and maintenance of your body. Whatever calories you need for your workout goals should be added to your baseline calorie requirement.
Weight Loss and Gain
One pound of fat requires you to burn an extra 3,500 calories. One pound of muscle requires you to eat an extra 2,400 calories. As you work out the calories in your daily diet, add or subtract a reasonable number each day to help you reach your fat loss or muscle gain goals.
Exercises
Different exercises have different calorie burns -- often widely different. A free online calorie calculators can help you figure out approximately how many calories you burn in any workout (see Resources). Add the calories you burn from your workout to your baseline calorie need. From that total, add or subtract the extra calories to meet your weight manipulation goals.