A clementine is a type of mandarin orange that originated in Spain. These mini-oranges are small, sweet, easy to peel and practically seedless. Clementines are also a fat-free food. Find out more about the nutritional value of clementines by using a calorie counter app.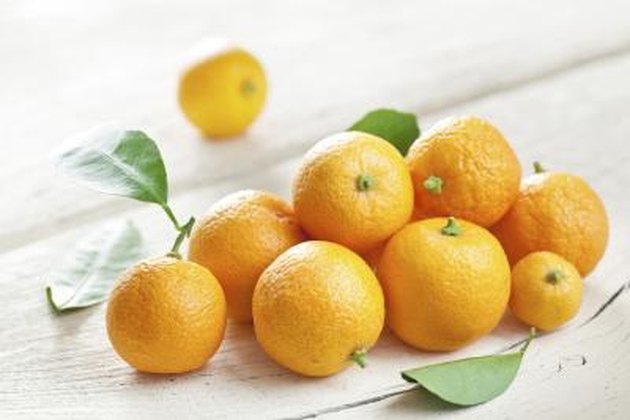 Calorie Count
An average size clementine, weighing approximately 2.5 ounces, contains only 35 calories, almost all of them from carbohydrates.
Density
Clementines are a very low density food. Calorie density refers to the relationship between the amount of food you eat and the calories you take in. A whole clementine contains very few calories for a good-sized piece of fruit.
Other Nutrients
Clementines are high in vitamin C and calcium. "Cooking Light" reports that a single clementine can fulfill as much as half of your daily needs for vitamin C, as well as provide dietary fiber.