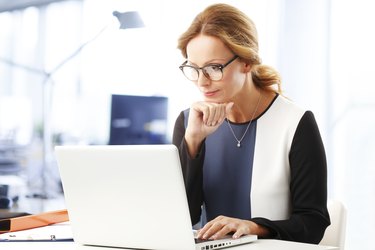 The U.S. Department of Agriculture Dietary Guidelines for Americans defines a sedentary lifestyle as one in which you get no physical exercise other than that required by normal day-to-day life. The number of calories a sedentary person requires varies depending on age and gender.
Children
Sedentary toddlers 2 to 3 years of age require approximately 1,000 calories per day, according to the USDA guidelines. For this age group, there is no distinction between requirements for males and females. Sedentary girls 4 to 8 years of age need about 1,200 calories each day, while boys in the same age group need 1,800.
Tweens
Sedentary girls 9 to 13 years of age should consume approximately 1,600 calories per day. Boys this age need about 1,800 calories daily.
Teens
Teen girls 14 to 18 years of age need 1,800 calories per day if they lead a sedentary lifestyle. Sedentary boys in this age group should consume about 2,200 calories each day.
Adults
The daily calorie requirement is greatest for adults 19 to 30 years of age. Sedentary females this age should consume 2,000 calories daily, while males need about 2,400. From 31 to 50 years of age, sedentary females need 1,800 calories daily and males need 2,200. The daily calorie requirement for sedentary adults over 50 years of age is about 1,600 for females and 2,000 for males.
Considerations
The USDA Dietary Guidelines for Americans does not specify calorie requirements for children under the age of 2. However, the American Heart Association recommends that a sedentary 1 year old consume about 900 calories per day.