Kickboxing is a competitive martial art that involves punches, kicks and other techniques exchanged between two participants in short matches. Different versions allow or disallow specific techniques. Some kickboxing participants use protective padding and gear, while others spar without protection.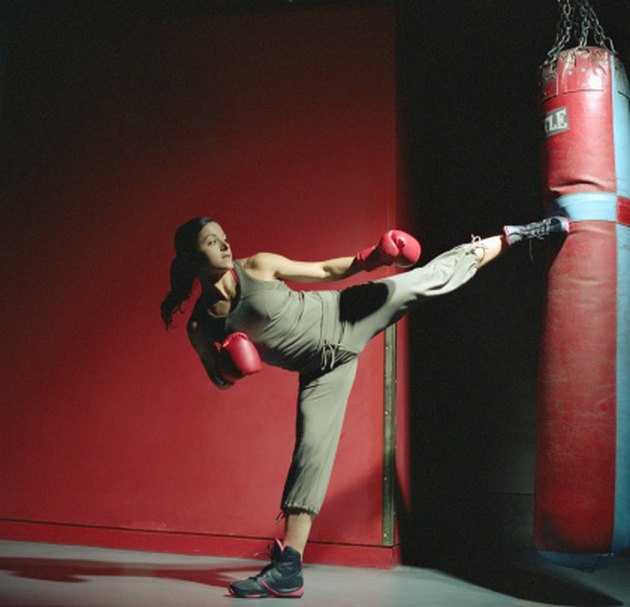 Calories
A 125-lb. person burns an average of 600 calories in an hour of kickboxing, according to Harvard Health Publications. In the same amount of time, someone who weighs 155 lbs. can burn 744 calories kickboxing, and a 185-lb. person burns 888 calories. Calorie burn can also depend on the level of intensity and the overall fitness level of the participant.
Fitness
Kickboxing is considered a high-intensity and high-impact exercise. People who participate in kickboxing can expect to improve balance, flexibility, cardiovascular health, endurance, coordination and strength. Many participants also report mental benefits, such as increased self-discipline and self-confidence.
Alternatives
Other martial arts, such as judo and karate, burn about the same amount of calories per hour as kickboxing. Aerobic or cardio kickboxing classes, which have the same level of calorie burn, teach kickboxing moves to music and don't involve physical contact between participants.