Pregnant women need more protein than non-pregnant women. If you aren't a big meat-eater, you might turn to protein shakes as a way to get the 71 grams of protein the American College of Nurse-Midwives recommends as your daily intake. Some protein shakes contain herbs that could be harmful during pregnancy; clear any shakes containing herbs with your doctor before drinking them.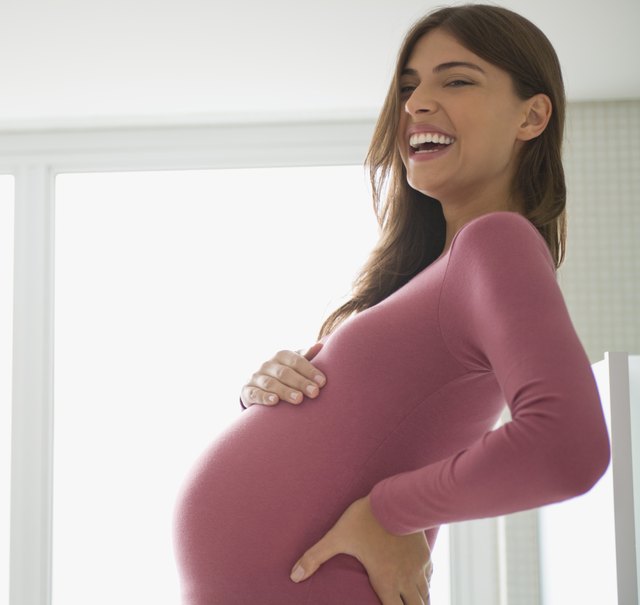 Reading the Labels
Read the labels before knocking back a protein shake. Some, designed for athletes or bodybuilders, contain performance-enhancing herbs or drugs. Potentially harmful herbs during pregnancy include anise and ginger -- which could affect fetal hormones, according to the BabyCenter website -- as well as chamomile, licorice root, rosemary and sage. Protein drinks marketed for the sports crowd could contain arsenic, cadmium or lead, according to a report released in July 2010 by "Consumer Reports." Buy commercial brands not aimed at athletes, or make your own with peanut butter, nuts, avocado or other protein boosters.
Watching the Calories
Protein shakes can add a lot of calories to your daily intake. While you can eat a little more during pregnancy -- around 300 calories per day -- one protein shake will supply close to that, in many cases.
Sweeteners
Some protein shakes contain sugar, but others use artificial sweeteners. Avoid saccharin, which crosses the placenta and might remain in fetal tissue, the American Pregnancy Association cautions.