Most people know that hamburgers aren't particularly low in calories, but if you load them with toppings or supersize your burger you'll get a meal's worth of calories from the burger alone. If you complete your meal with a large order of fries and an extra-large soda, you could use up your day's calorie allotment. The kid's burger or single-patty burger is one of the better options at burger joints, especially if you skip any special sauce or mayo and top it with lettuce, onion and tomato for flavor.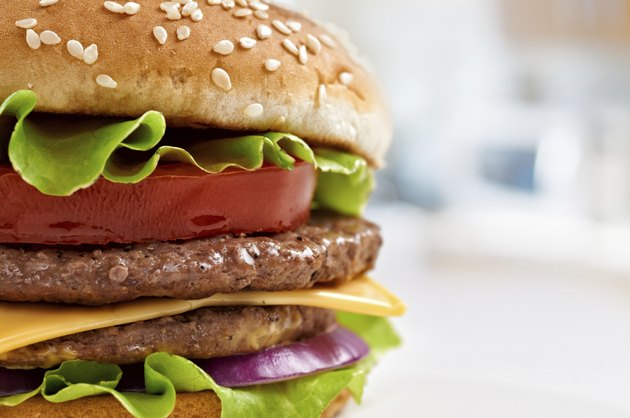 Do you want to lose weight or be healthier? Join MyPlate Calorie Counter and get access to free meal plans, healthy recipes and at-home workouts. You'll also get daily calorie and macro goals for your fitness journey. Don't miss your chance for amazing results. Sign up today!
Fast Food Options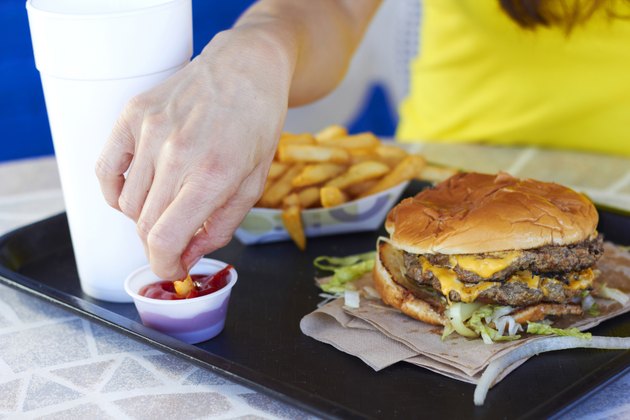 A hamburger with a single regular patty and condiments contains about 255 calories. Opt for a large patty and the calorie count goes up to 438. Make your burger a double and it will provide 576 calories. Should you decide on a cheeseburger instead of a hamburger, the single with a regular patty would be about 300 calories. Add bacon as well and you'd be up to 380 calories.
Homemade Burgers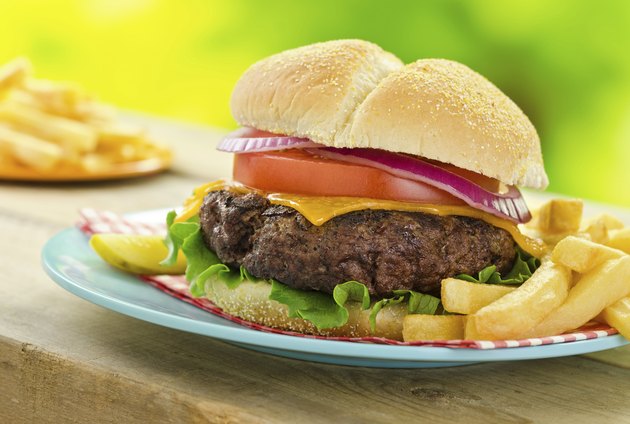 Homemade burgers aren't exactly low in calories, either. A patty made from 1/4 pound of 85 percent lean hamburger has about 193 calories, a regular hamburger bun adds 117 calories and a tablespoon of ketchup adds 19 calories.