Metformin is a prescription medication used in the treatment of Type 2 diabetes. Metformin can be taken alone or in conjunction with other medications, such as insulin. It is important to eat a healthy diet. A dietician can make recommendations for your particular case, but most people with diabetes eat a healthy variety of foods in moderation and follow regular mealtimes.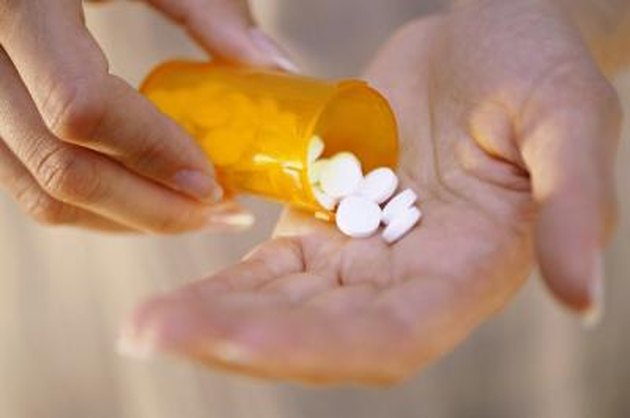 Carbohydrates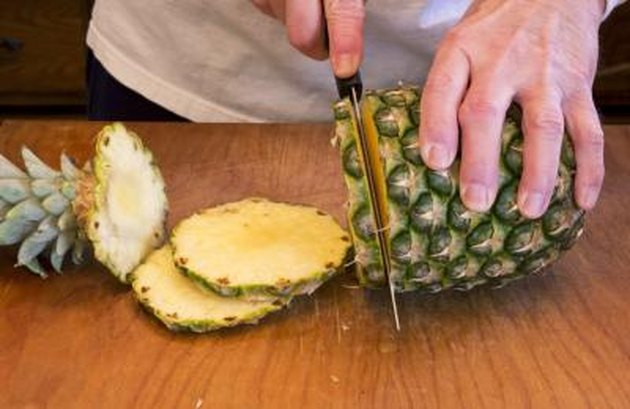 Carbohydrates are broken into two main categories—sugars (simple carbohydrates) and starches (complex carbohydrates). Carbohydrates break down into blood sugar during digestion. Focus on eating complex carbohydrates such as fruits, vegetables, whole grains, legumes and low-fat dairy products. Many people with diabetes use the Glycemic Index (GI) to choose foods. The higher GI foods tend to cause a greater increase in blood sugar. Low GI foods tend to be higher in fat. Non-starchy vegetables like spinach, carrots, broccoli and great beans are choices. Eat brown rice and whole wheat pasta.
Fiber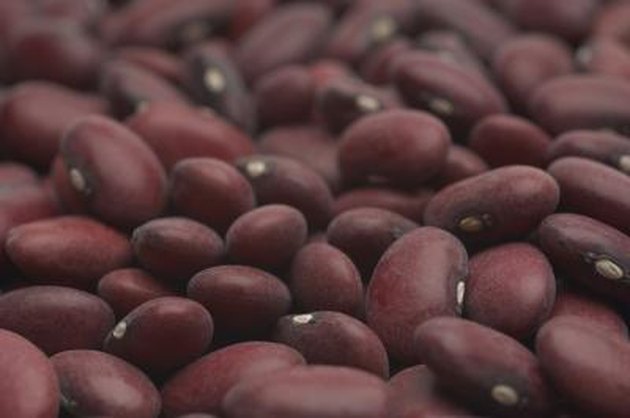 Include high-fiber foods. Aim for 25 to 30 grams of fiber daily. Dietary fiber consists of the parts of plant foods that the body cannot digest. Fiber decreases the risk of heart disease and helps control blood sugar levels. Great sources of fiber include vegetables, fruits, legumes, whole-wheat flour, wheat bran and nuts. Include dry beans such as kidney and pinto beans.
Fats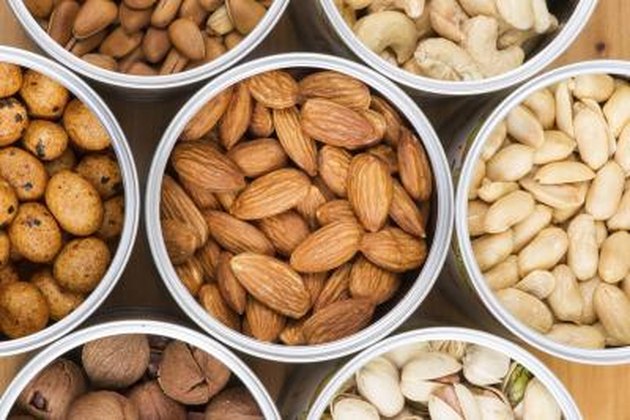 Heart healthy dieting is extremely important for a person with diabetes due to the increased risk of heart disease and stroke caused by the accelerated development of clogged or hardened arteries. Limit your intake of saturated fats to less than 7 percent of your daily calories. Eat as little trans fat as possible. Choose monounsaturated and polyunsaturated fats instead. Sources of monounsaturated fats include olive and canola oil. Sources of polyunsaturated fats include nuts and seeds. Substitute low-fat foods like salsa, sugar-free fruit spread and low-fat yogurt in place of butter or margarine toppings.
Cholesterol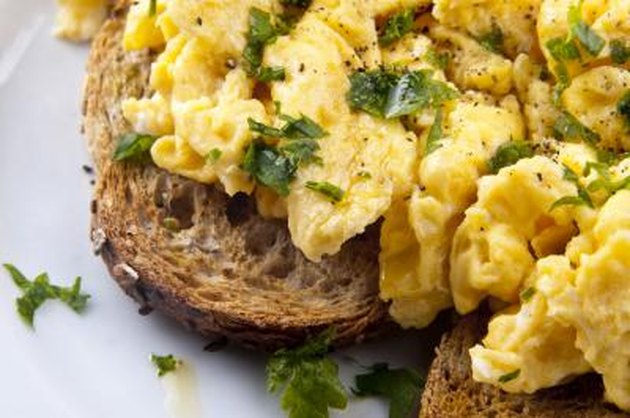 Dietary cholesterol should be limited as well, due to the heart risks. High cholesterol in your diet increases the risk of fatty deposits in blood vessels, making it harder for blood to pump through the arteries. Eat less than 200 milligrams of cholesterol each day. Avoid organ meats and aim for lean meats. Use egg substitutes in place of egg yolks. Choose skim milk in place of whole milk.
Fish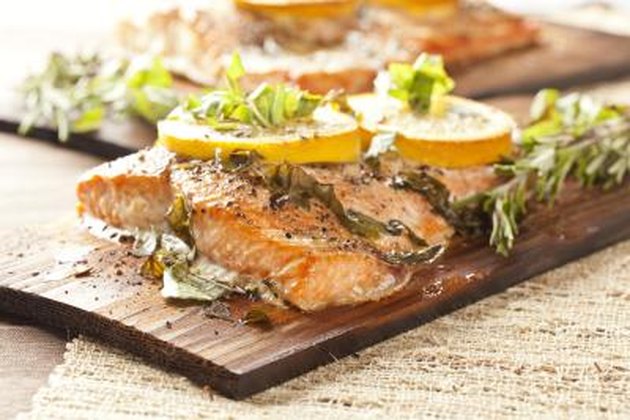 Eat fish twice a week as a heart-healthy alternative to meats that are high in fat. Great choices of fish include cod, tuna and halibut. These fish have less total fat, saturated fat and cholesterol than meat and poultry. Some fish is high in omega-3 fatty acids, such as salmon, mackerel and herring. Omega-3 works to lower triglyceride levels.