Crystal Light drinks are a low-calorie beverage that will not derail your diet. The product has expanded to include a variety of flavors and other offerings. Although they are light in calories and don't add any fat or sugar to your diet, they're also not bursting with nutrients either.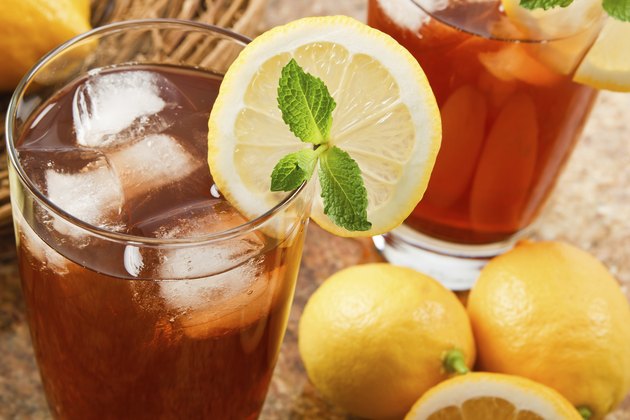 Variety of Crystal Light Products
Crystal Light has something for everybody. First, there are more than 35 different flavors to choose from including Berry Sangria, Strawberry Lemonade and Mango Passionfruit. Crystal Light provides a "cleaner" offering called Pure, which is free of artificial flavors, sweeteners and preservatives. You can also find Crystal Light with added caffeine. Crystal Light is available in powder form (on-the-go or pitcher size) and in a liquid drink mix form.
Crystal Light and Weight Loss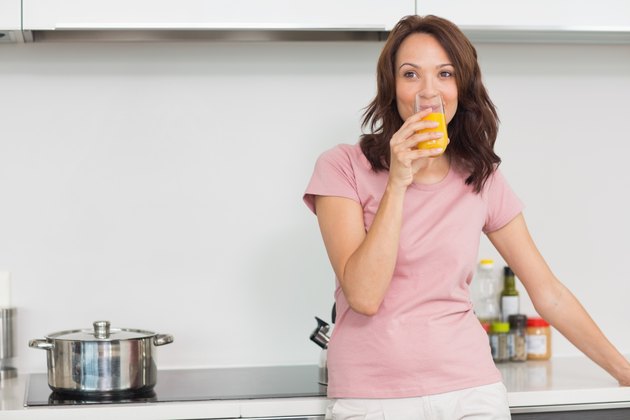 With only 5 calories per 8-ounce glass, Crystal Light Classic drinks are a smart choice if you are trying to lose or maintain weight. They are a better option than sodas and other sugary, high-calorie drinks. Crystal Light drinks are also free of fat and sodium. Unlike many other drinks on the market, these drinks do not contain any ingredients that would cause you to gain weight. The variety of fruit and tea flavors makes drinking water more fun and easier for some, which can help with weight management as thirst is sometimes mistaken for hunger.
Nutritional Value of Crystal Light
Although they do not contain weight-gaining ingredients, Crystal Light drinks do not provide a significant amount of nutrients either. However, water and many other drink options do not provide these nutrients either.
Controversial Ingredients
Crystal Light Classics contain aspartame and artificial colors, which have been subject to controversial health concerns. There is conflicting research on the safety of both of these ingredients but the Food and Drug Administration has deemed them both safe for consumption. Aspartame was also addressed in the 2015 Dietary Guidelines, which concluded that "aspartame in amounts commonly consumed is safe and poses minimal health risk for healthy individuals without phenylketonuria (PKU)." If you're concerned about drinking aspartame or artificial colors, the Crystal Light Pure line might be for you. Instead of aspartame, Truvia is used as a sweetener and instead of artificial colors, ingredients like purple carrot and dried radish are used to add natural colors to the drinks.