Running is an effective form of exercise that enables you to burn calories, reduce stress and improve your health. The best part about running is that almost anyone can do it, regardless of ability or endurance level. All you need is a pair of running shoes.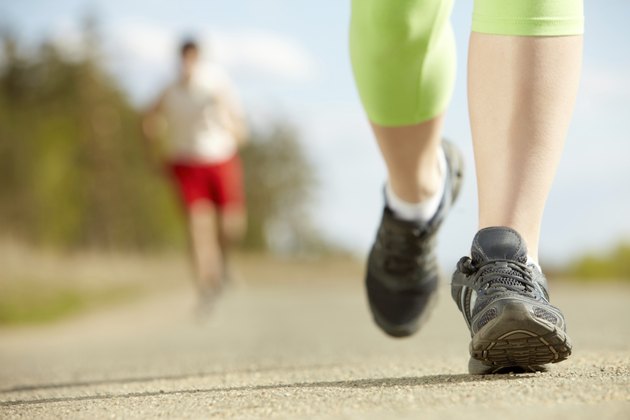 Calorie Burn
A study published in the journal Medicine & Science in Sports & Exercise reports that men burn approximately 124 calories per 10-minute mile and women burn approximately 105 calories per 10-minute mile. At the same pace, men would burn about 461 calories running 6 kilometers and women would burn 391.
Reduce Stress
Along with the calorie burn, running allows you to reduce stress and tension. The combination of the release of endorphins, exerting effort and engaging in a repetitive meditative movement all help to calm your brain and nervous system and promote positive feelings.
Health
The University of Maryland Medical Center states that cardiovascular exercises such as running can help you prevent dangerous medical conditions, including type 2 diabetes, heart disease and stroke.