While there are plenty of people who enjoy running for it's relaxing effects or an endorphin rush, there are others who like to track their runs, review and analyze feedback, and ultimately improve their running, whether in the distance or speed.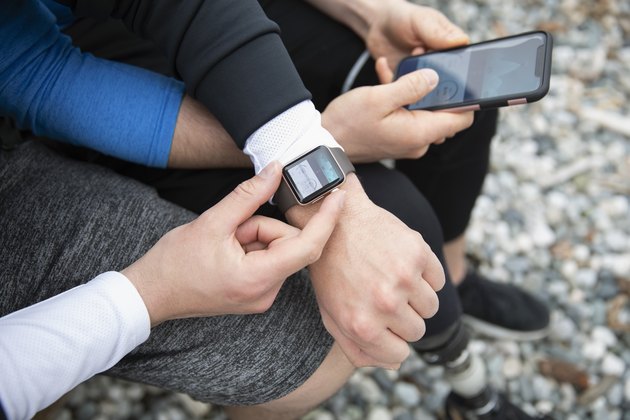 Fortunately, there are lots of gadgets that can help you do just that. From fitness watches and trackers, to headlamps and no-tie laces, check out these running gadgets to help you up your miles game.
Running Watches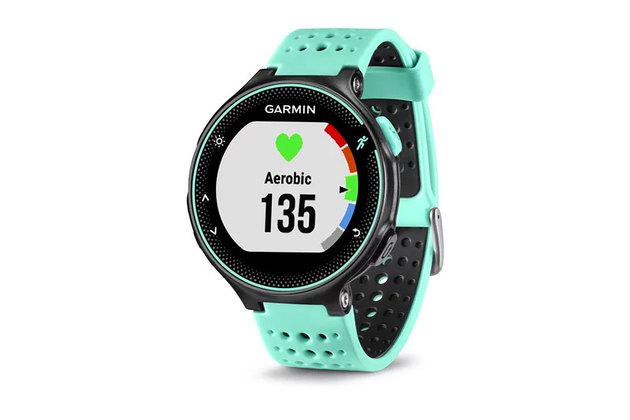 If you're looking to get some feedback about your run once you're done — your pace, splits, heart rate, distance, etc. — a fitness watch is a great way to track your progress. The two most important things are getting a watch that fits properly and knowing how to use it before you start your run.
Try the Apple Watch. "If I'm wanting to hold a specific pace, I set it prior to starting my run so that I receive a gentle reminder to speed up or slow down from the watch when needed," says Hollis Tuttle, Road Runners Club of America (RRCA) level 1 coach. "I like to know how many miles I have run, as well as the total time I have been running, and the Apple Watch shows both. Plus I connect it to my phone so that I can easily control my music on my wrist."
Luke Lombardo, RRCA Certified running coach, sub three-hour marathon runner, IronMan Triathlete, agrees. "Transitioning from competitive athlete to working out for health and fitness, I prefer the Apple Watch for every day use," he says. "It's nice to go on an outdoor run and quickly see any important emails or texts as well as heart rate tracking."
Another option is the Garmin Forerunner 235. "It is accurate and tracks all my vital running stats, like pace, distance, time and heart rate," says John Honerkamp, RRCA- and USATF-certified coach and founder of The Run Collective. "The watch has a sleek design and style, and it's both functional and lightweight."
"I'm all about simplicity and when it comes to getting faster — it doesn't need to be over complicated," says Jess Movold, Certified RRCA Coach, Runner's World Coach, coach at Mile High Run Club in New York City. She this watch because it gives her "insight into my overall effort exerted so I can learn how to improve and when I need extra rest."
Running Safety Lights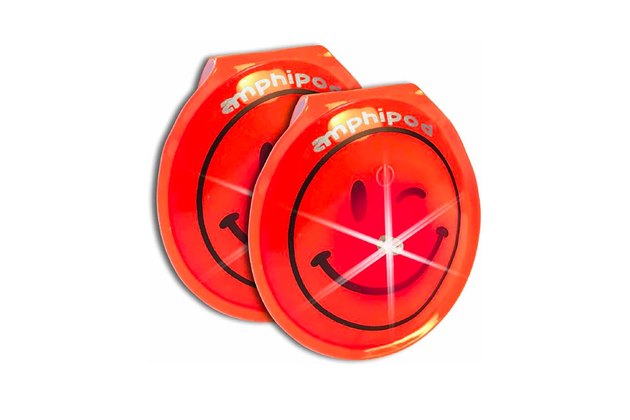 Safety comes first when you're running outside — especially if you're running alone, in the morning or at night or on dimly lit streets or trails. Lots of running gear has reflective details built in, but it can't hurt to add another level of precaution by taking along lights, like the Amphipod Vizlet Flash Mini Wink Safety Lights, which will flash LED reflectors so you can really be seen.
Headphones and Earbuds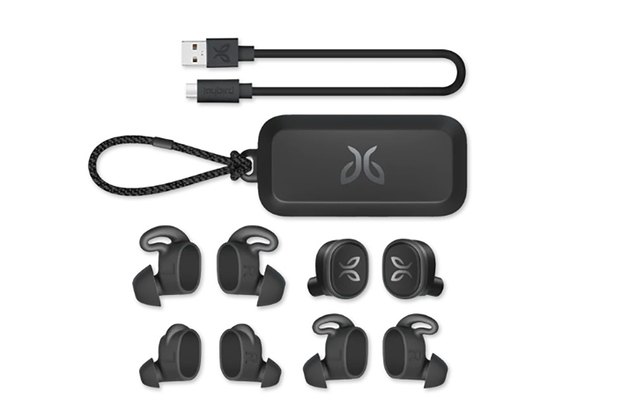 While many races discourage and sometimes even forbid the wearing of headphones or earbuds, that doesn't mean you have to suffer in silence while training. In fact, listening to music can enhance your endurance and improve your mood, according to a 2008 study published in the Journal of Sport and Exercise Psychology.
"I like the Bose SoundSport Free wireless headphones because they have great sound quality and they somehow stay in my sweaty ears, which has been very hard for me to find!" says Matthew Meyer, certified personal trainer and coach at Mile High Run Club in New York City. "The buds are small, non-invasive and can withstand massive amounts of sweat!" They also come with three different sizes of earbuds so one should be able to fit any ear size.
Another option? The Jaybird Vista, which launched summer 2019, are waterproof, sweat-proof and super lightweight. Once fully charged, you can enjoy uninterrupted music for 6 hours, 10 more with the charging case, making then a perfect option for marathon runners.
No-Tie Laces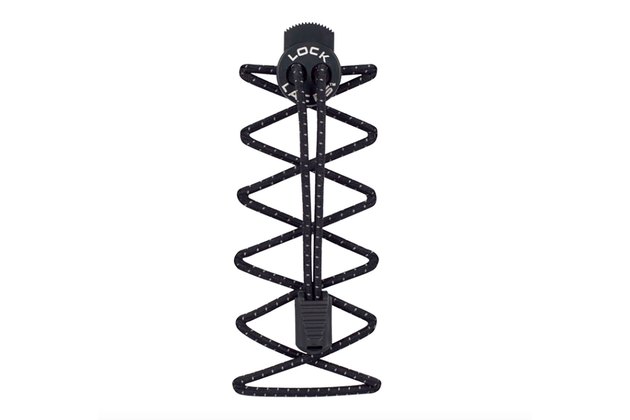 The only thing worse than having to stop and re-tie your shoes on a run is having to do that over and over and over again. Eliminate the problem by getting a pair of no-tie speed laces like the Nathan Shoe Lock Laces. "Honestly these are just great because they ensure your sneakers don't come untied during a run," says Holder.
Headlamps
For those who love the trails, especially at dawn or dusk, it can be hazardous to not see what's in front of you when the sun isn't up. Wearing a quality hands-free headlamp helps keep things safe, without getting in the way. Look for one that has a slip-resistant band and at least 200 lumens, like the BioLite Headlamp 330, to ensure it'll shine bright enough to lead the way.
Running Apps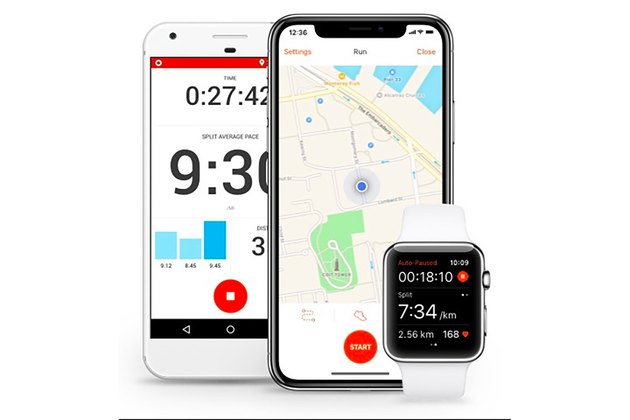 If you're going to bring your smartphone or watch along for your run anyway, it might be worth downloading a running app, where you can store info and learn more insight about your runs. A very popular option? Strava, which also allows you to compete against others for "segment" PRs.
"I use this app religiously for my own running as well as keeping track of my various training groups," says Honerkamp. "Strava keeps track of all of your running stats, but also helps you motivated and brings community along with it."
Recovery Tools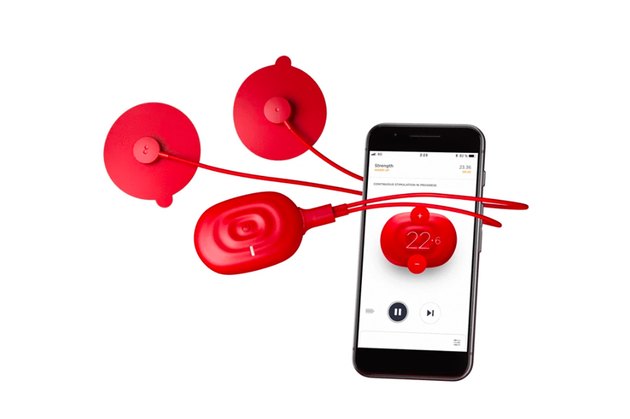 In order to keep coming back for more miles, you have to take care of your body. That means you can't ignore recovery. Whether you foam roll or use compression boots, a massage gun, a personal TENS unit or muscle stim gadget, be sure you're doing something to keep your body healthy post-exercise.
"I like the PowerDot because it helps me recover more efficiently and helps me in between runs by increasing blood circulation, and reducing inflammation by flushing out lactic acid," says Holder.
"We often think we only need gadgets that work during our runs, but the trick really is to make sure you take the time in between runs to feel better as well. I'm honestly able to go harder during my runs because I feel better during it, and the PowerDot smart muscle stimulator is great for that."