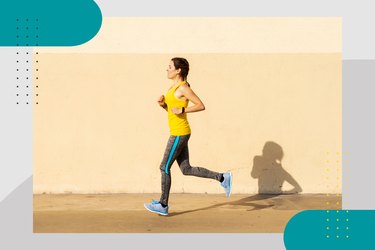 LIVESTRONG.com may earn compensation through affiliate links in this story. Learn more about our affiliate and product review process
here
.
Starting October 5, 2020, we're hosting a 5K challenge in the LIVESTRONG.com Challenge Facebook group. You'll pick a plan below based on your goal, then train for five weeks before joining us on the (virtual) course.
Tip
If you plan to run your 5K outside, make sure most of your training is outdoors, too, to more closely mimic race conditions — but you can also run on a treadmill at home.
Train to Run Your First 5K
If you've never run a 5K before or you're just getting back into running after an injury or inactivity, you'll want to follow our beginner-friendly program, which starts out slowly and builds from there.
This plan is tailor-made for runners with a couple of months of activity under their belt. (If you're brand-new to the sport, start with our guide to running basics for beginners.)
Train to Run Your Fastest 5K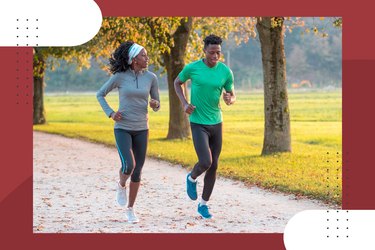 Once you have a few races under your belt, training to set a personal record (PR) can provide fresh motivation. Our speed-focused training plan delivers the perfect mix of interval training and tempo runs, so you'll be crossing that finish line faster than ever before.
Train to Run Your Fittest 5K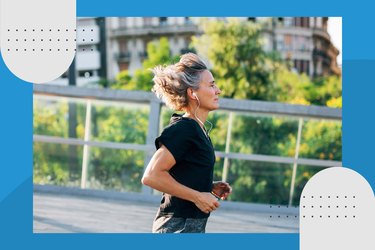 Want to lose weight or build muscle while training for a 5K? Follow our program that combines both running and strength training to help you reach your goal in five weeks — regardless of what that looks like for you.
What to Eat to Fuel Your 5K Training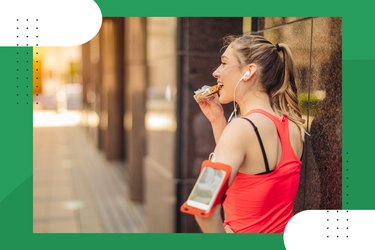 Your workout schedule is only one part of prepping for a 5K. No matter your goal, you need to properly fuel your body for optimal performance. That means getting a good balance of high-quality carbohydrates, lean proteins and healthy fats.
How to Join the 5K Challenge
Step 1: Save your calendars. Pick a goal (and the accompanying training program) and print out your calendar or save it to your phone. You should also print or save the nutrition plan and make any adjustments to the order of days that you need to suit your workouts.
Step 2: Join our Challenge Facebook Group. This community will help support and encourage you throughout the next five weeks (and beyond).
Step 3: Follow the plan and share your progress. Starting on Monday, October 5, 2020, follow your training and nutrition program, doing the run or workout outlined for that day and eating all the right meals at the right time. Post your progress, small victories, minor setbacks and any questions you have along the way in our Facebook group.
Step 4: Run your race! At the end of the five weeks — the weekend of November 7 and 8 — it's time to put your training to the test. Because in-person races are on hold for the foreseeable future, we recommend downloading an app like MapMyRun or Strava or using a fitness tracker to measure your mileage. After you run your 3.1 miles, take a screenshot of your app or a photo of your final time to share in the Facebook group so we can all celebrate with you!