Corona is a Mexican brand of beer that has been produced since 1925. Corona Extra is the original type of beer in this brand, but Corona Light is a popular version as well.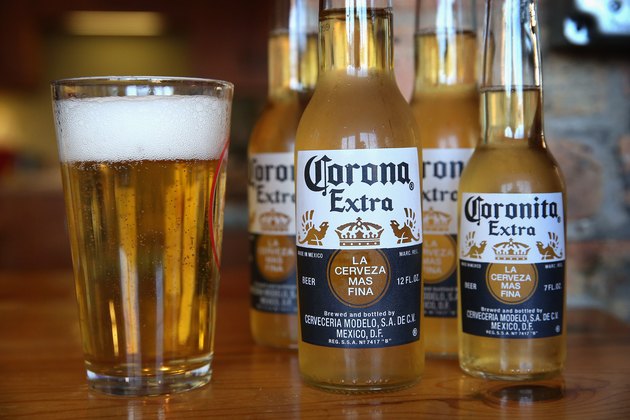 Corona Extra
Corona Extra has 148 calories per 12-ounce bottle. The smaller 7-ounce Coronita contains 81 calories.
Corona Light
Corona Light, introduced in 1989, contains 109 calories per 12-ounce bottle. The smaller Coronita Light has around 58 calories per 7-ounce serving.
Comparisons
According to Real Beer, Corona Extra is comparable to other full-bodied beers, many of which have between 140 and 150 calories per serving. Corona Light is also similar in calories to other light beers from well-known brands, which have between 95 and 105 calories per serving.