As with all calorie calculations, the amount burned while running depends on your weight, your gender and the intensity of exercise. Running is considered a vigorous exercise. That means it burns calories at a high rate. Input your information on a calorie calculator app to get personalized data on how running will best benefit you.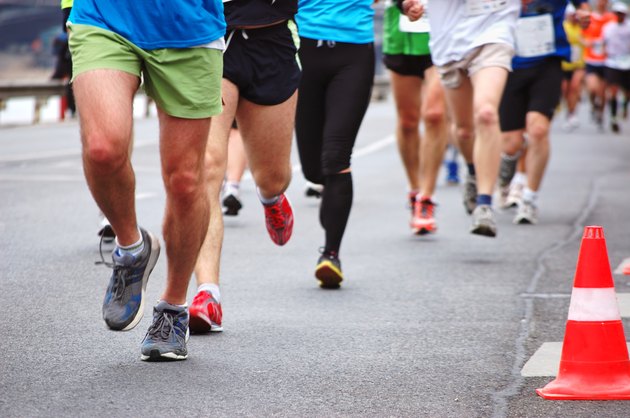 Average Running Speeds
Average running speeds vary depending on the distance covered. According to a 2009 article in "Science Daily," the most efficient running speed for a man is 13.4 km per hour. For females, it's 10.5 km per hour. Overall averages are between 8 km per hour and 14 km per hour.
Body Weight
When running at 10.78 km per hour, a 125-lb. person can expect to burn 660 calories after 10 km, according to statistics from Harvard Medical School. If you weigh 155 lbs., you can burn around 818 calories running at the same speed. People weighing 185 lbs. may burn 976 calories.
Average Calories Burned
Using Harvard Medical School statistics, a person running an approximate average of 10 km per hour for an hour can expect to burn around 800 calories.